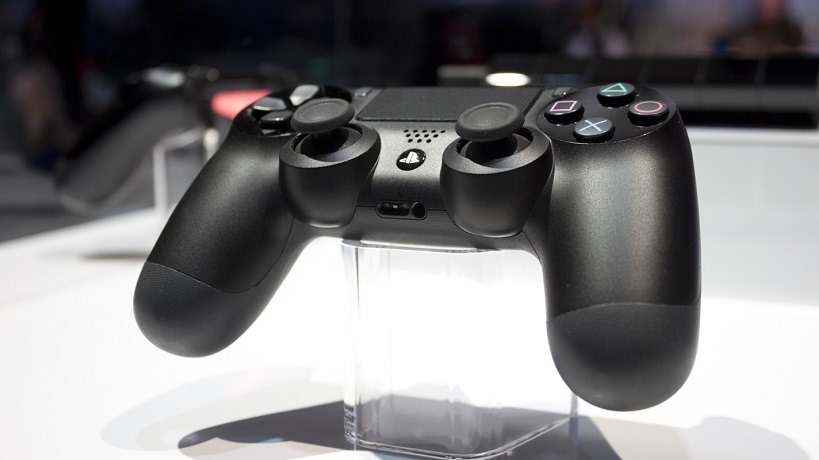 Yesterday Sony suffered a leak everyone has pretty much come to expect right before big hardware announcements. One of apparently two of their consoles was outed in an online auction, with the slimmer PS4 being revealed more than two weeks before the New York press conference. Since then it's been a frantic few hours for internet sleuths, hunting down any new evidence regarding new hardware they can find. And a new DualShock 4 is just the latest find.
Revealed in part thanks to YouTuber ZRZ, the new DualShock 4 that should ship with the PS4 Slim comes with a few slight differences. The biggest is the light bar, which now permeates through the touchpad to give you more information. During boot-up, for examples, the white light will blink through the pad until connected. The standard glow doesn't seem to bleed through thankfully, which would be quite annoying during normal play.
Other than that, not much else has changed on the surface. The face buttons now feature a more grey pant job instead of black, but there's no word on features like textured grips or additional ports (The Xbox One S controller has both). There's also no indication that the material used on the thumbsticks has been improved in any way, which honestly should be priority number one. Given that the DualShock 4 suffers after even just moderate use, it would be nice to know that any new ones won't fall apart after a few months.
But we're sure to learn more when Sony eventually reveals all of this new hardware themselves, which is happening in just over two weeks. The September 7th event will be livestreamed from New York, with Sony expected to reveal not only the PS4 Slim, but the refreshed, more powerful PS4 NEO. Exciting times indeed.
Last Updated: August 23, 2016