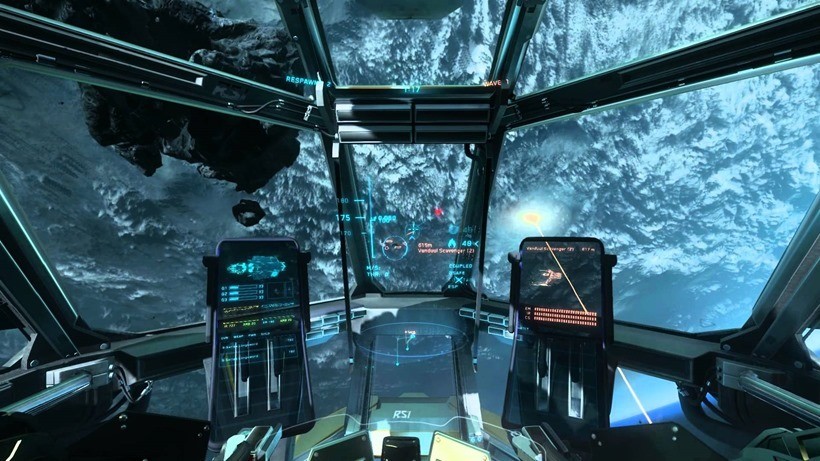 Star Citizen may not be close to being finished, but even the current second big alpha state of the massively ambitious space simulator is starting to look rather delicious. And impossibly so, at that. Look, I'm down for a new space exploration game that blends in some combat and beautiful visuals, but Star Citizen still sounds impossibly ambitious to me. I'll happily eat my hat if I'm proven wrong, but that might still be a while.
Fresh out of the Game Awards 2015 comes a new look at the gameplay of Star Citizen. Style! Special effects! First-person shooting mechanics! Check it out below:
So how is Star Citizen doing in its latest monthly crowdfunding efforts? Really damn well apparently. Right now, Star Citizen has secured $99.6 million in funds raised by the Star Citizen community of over a million players. There isn't even a stretch goal at this level, as the $65 million mark that was surpassed was designed to introduce enhanced ship modularity.
Like I said, Star Citizen is immense in scope and ambition. It has ships, various game modes and Squadron 42's A-list of voice talent that includes the likes of Gary Oldman and Mark Hammil. Do I have doubts about the game? Yes, yes I do. Do I want to see it released and set new benchmarks for what is possible?
You bet your posterior that I most certainly do. I'm not in the business of wish fulfilment however, so I'll reserve judgement for the final product.
Last Updated: December 4, 2015