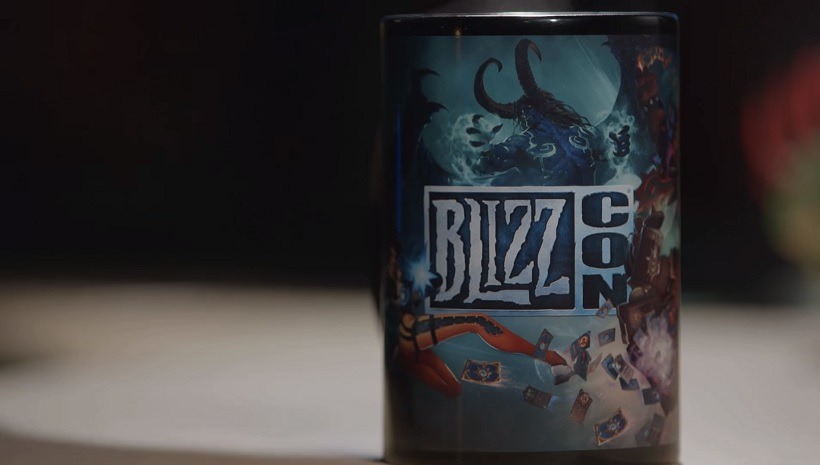 I'm a sucker when it comes to gaming merchandise. I don't know why, but I get an inexplicable feeling of joy whenever I cough up cash for something to add to my stash; whether it be a teeny table top collectible, or giant, cuddly plushie. My collection is growing rather nicely, and it's about to get even bigger (and the funds in my wallet a lot smaller). I've just had a squiz at all the new loot that Blizzard will be launching at Blizzcon 2015, and man oh man, my resolve is all but non existent!
Think I'm being ridiculous? Please, look me in the eye and tell me that after you've watched this video…
The BlizzCon® 2015 online merchandise sale has begun! Beginning today through November 8, BlizzCon attendees and Virtual Ticket holders have access to a treasure trove of BlizzCon-premiere loot through the Blizzard Gear Store. The virtual aisles are loaded with new items debuting at the show, along with some BlizzCon classics—visit the Blizzcon section of the Gear Store to check out what our master crafters have worked up.
The video gives but a small hint of all the neat swag that is available. If you'd like to see EVERY SINGLE AWESOME ITEM on offer, you can do so right here. If you're purposefully not clicking the link because you're trying to protect yourself from buying ALL the things, allow me to be the bastard that helps you feed your addiction.
Tired of walking around your home barefoot? Why not a grab a pair of StarCraft Zergling Plush Slippers? Need some time to think about the decision to spend cash on a pair of cuddly footwear? Mull it over… while drinking some tea or coffee from this BlizzCon 2015 Key Art Mug. When you realise you don't have the money to spend on all this stuff, cry yourself to sleep every night with this cute and cuddly Murloc, or Whelpling, or Pepe!
Yeah, I know I'm helping. In completely unrelated news, Christmas is just around the corner. I would not say no to any of these turning up in my festive stocking… I'm just putting that out there!
What about you? Is there anything being launched at Blizzcon that you are definitely adding to your Christmas wishlist?
Last Updated: October 19, 2015