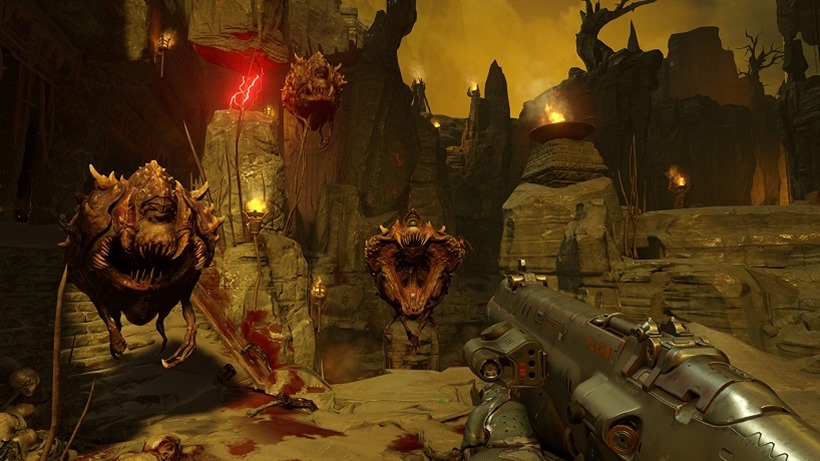 Just last week Bethesda was reminder all of us that we should all probably put our names in the enormous hat that the upcoming DOOM Alpha would be picking from, and now I see why. Without much warning, the fast-paced shooter is having its first alpha weekend starting Friday, so you should probably check to see if you made it in.
The Alpha will feature just a single game mode – a 6v6 team deathmatch – which will be complemented with just a single map too and a handful of weapons. It really is an alpha test in every sense of the word, with Bethesda making it very clear that it isn't representative of the final product. DOOM itself is only coming out in the first few months of next year, so quite a bit can change between now and then. The alpha is set to kick off at 12:01 a.m. ET on Oct. 23 and conclude at 11:59 p.m. ET on Oct. 25
Also it's good to note that if you didn't get an invite, don't worry too much. This isn't the beta (have you seen how many times I've said alpha?), so that Wolfenstein: New Order code you probably should've punched in by now will still secure you access to that when it kicks off. These alpha tests are smaller, limited ones to test certain server functionality, so I suspect only a small number of people will be let in. Still, keep an eye on that inbox.
DOOM is launching for Xbox One, PS4 and PC next year, with Bethesda still needing to nail down a date. Hopefully some multiplayer footage manages to leak out of the test this weekend for the least fortunate of us to feast on.
Last Updated: October 21, 2015