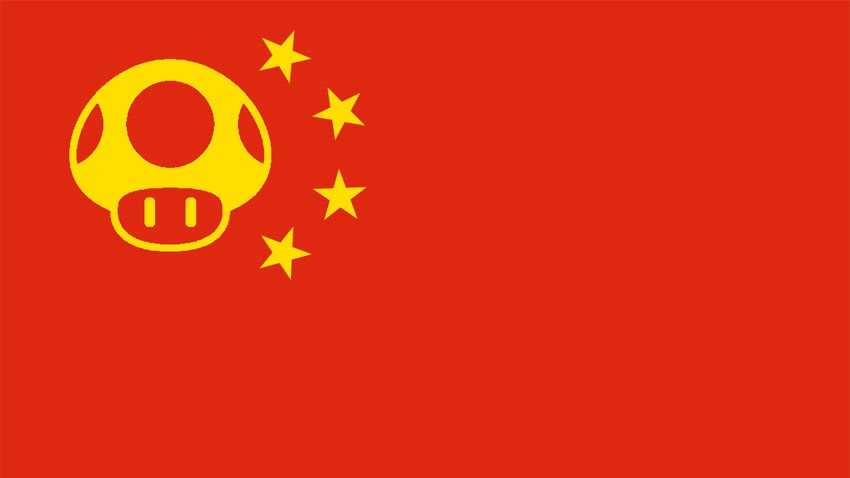 Its been a tough couple of months over in China, the new superpower of the world that holds all the cards currently. With a massively lucrative market having been closed off for the last six months, gamers on that side of the world have found themselves shut off from the latest and greatest video game releases as the country's notoriously heavy-handed government has clamped down on gaming and blamed it for plenty of societal ills.
Those dark days may be over for game-starved fans of interactive entertainment. Well, kind of. According to the State Administration of Press and Publication via Niko Partners (Thanks, Games Industry Biz), new rules have been drawn up for games that wish to be distributed through China. According to deputy director of the Publishing Bureau of the Central Propaganda Department Feng Shixin, China's game industry happens to be responsible for $30 billion in annual revenue, so there's clearly a financial incentive to allow games back into the market.
To do just that, developers will first need approval from the new Online Game Ethics Committee, which happens to be made up of "experts and scholars" who will judge if the games submitted are harmful to China's social values. Other requirements include:
Games need to have anti-addiction systems in place, especially if they're aimed at children under the age of 18
HTML5 games will need to go through the approval process
Chinese publishers will be encouraged to promote games that showcase the history of the country in a more positive light
Poker, Mah-Jong, copycat and titles with "obscene" content will not be approved
Here's the real catch: According to the SAPP, only 5000 games per year will be approved, with the organisation providing even more guidelines for titles if they want to end up in the good graces of the board:
If a game is part of a series, this must be noted in the application. If not noted, the game will be assumed to have the same title as an existing game, and is unlikely to get a license.
If an online game has offline content, the application must indicate that and explain the offline content.
When submitting a game for approval, do not include the version number in the title.
There shall be no images of dead bodies or pools of blood in any games.
Developers may not change the color of pools of blood to accommodate.
Mobile game applications do not require publishers to send a smartphone with the game pre-installed for approval.
Publishers no longer need to submit a paper copy of the "banned words list" for each game, a digital version of the list is sufficient.
Pretty heavy-handed stuff. While I like the idea of anti-addiction systems and a more stringent approval process that will hopefully strip the fat out of an industry that is currently plagued with shovelware titles (just look at the Nintendo Switch eShop market as an example), I'm also not a fan of bureaucrats telling me what I can and cannot play.
For now, I'll just enjoy my freedom to engage in games good, bad and predatory. Well, until our government decides to poke its nose where it doesn't belong.
Last Updated: April 23, 2019