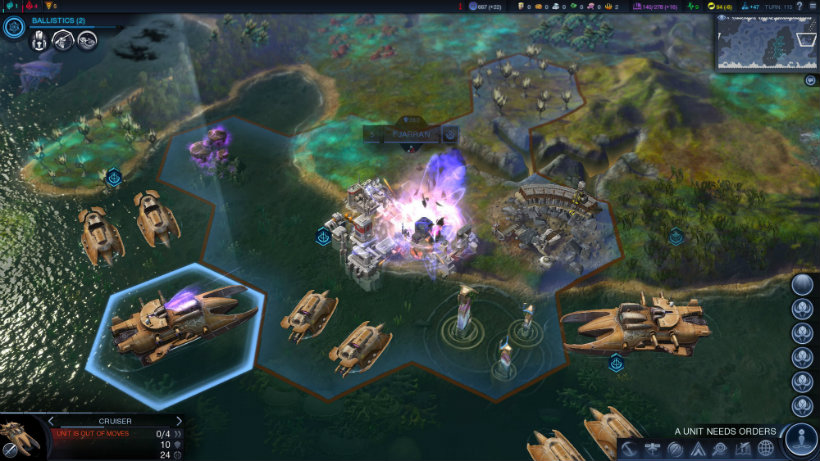 I am rather amped for Civilization: Beyond Earth Rising Tide. I think it will add new life to the core game, and add in a wealth of features to make me happy. I'm particularly excitedabout the new Diplomacy system, and it sounds like espionage has also been given some love. However, I know plenty of you are warmongers who just want to wipe everyone else off the face of the new planet, and Rising Tide will make the experience even better for you.
Here is the latest trailer explaining the hybrid affinities coming in Rising Tide, particularly how unique units will be forged by mixing and matching Purity, Harmony and Supremacy in new ways.
I'm actually most intrigued by the new faction shown in the video. I'm assuming it's meant to be a Korean-influenced civilization, and I love the emphasis on espionage. Taking down dictators without ever being seen with troops on the ground? Now that is my kind of aggressive gameplay.
Of course, many of you will prefer to build up massive armies of hybrid soldiers, and they are looking rather cool. The unit designs are intriguing and I like the way the players can now mix alien, human and cybernetic upgrades into unique units to take over the new world. Still, I'll probably only really build those kinds of units if someone declares war on me first, which they'll never do because I will have already undermined their entire government with the power of my diplomacy and spy network.
That's sort of like being a pacifist, right?
Last Updated: September 30, 2015