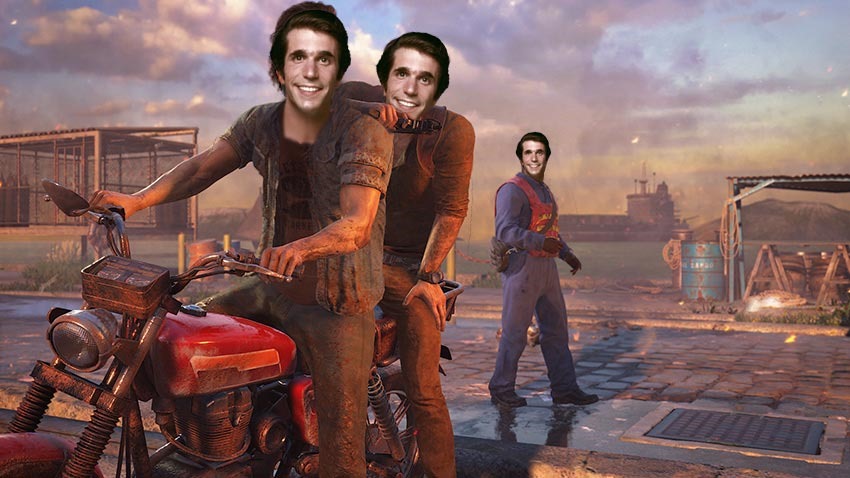 It's often been said that video games ain't cheap, but the same is true for the actual development process. Grabbing the hottest writers, technology and at least one hit track from the seventies to be used in a trailer all adds up to one costly price tag at the end of the crunch. Sometimes it's worth it, as franchises like Call of Duty and Battlefield can pull in enough cash on a bad day to make indie developers cry themselves to sleep at night.
Quite often, a gamble doesn't pay out. Recent history is full of examples where a high budget didn't translate into blockbuster sales or a warm reception. Games like Daikatana and Brutal Legend, whose hype failed to match financial reality. It's only going to get riskier in the future, as Triple-A games throw more and more money at projects and create an unsustainable environment for the industry that is bound to collapse at some point.
Something that veteran developer Cliff Bleszinksi feels strongly about. He should know after all, as he had a hand in making Gears of War a blockbuster franchise for Microsoft and Epic. According to Bleszinksi though, top-level games are pretty much like a trip to an American restaurant. "AAA is starting to feel like the American restaurant scene. They're not bad, they're not great, they're just there," Bleszinski said to Games Industry of the increasing globalisation of the same stuff, in the same places.
$60 is still a lot of money to ask people for. And to ask them to make that bet multiple times per year? Gamers are picky, they're smart. This is a nearly unsustainable model, unless you're an Activision, 2K or a Sony.
So what's the solution? What Bleszinksi refers to as "double-A" development. "Games that look and play great but pick their battles in terms of budget and marketing," Bleszinski explained. It's not as if there isn't a precedent with such games already. Rocket League and Warframe have managed to stretch a dollar quite far, resulting in some massive fan love from their efforts.
Bleszinksi will also be practising what he preaches with his next game, Lawbreakers. It won't carry a premium price tag, but it looks set to give interested players as much bang for their buck as possible. In a world where the majority of triple-A efforts are beginning to bleed into one another because of familiarity, that might be a lesson worth learning. There's plenty of room for highly specialised games which don't cost an arm and a leg to own these days.
Last Updated: April 24, 2017