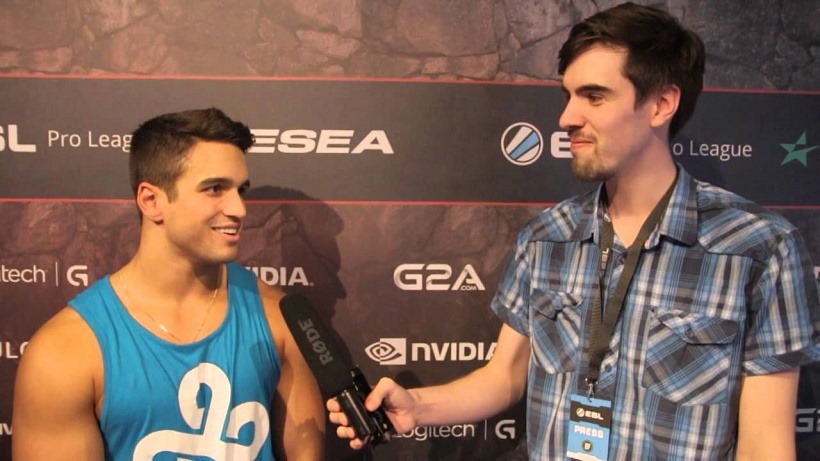 Friendly banter between professional players is a common occurrence in North America's FACEIT Pro League. Often it's nipped in the bud before it takes a nasty turn, but unfortunately for Cloud9, they've now had to take measures against one of their own after his questionable behaviour spread like wildfire through social media.
Ryan "Freakazoid" Abadir is fairly well known for his questionable behaviour. After a number of incidents both online and at LAN tournaments, Cloud9 have been forced to take action. It all began with an innocent match on ESEA where Abadir began verbally abusing Team Liquid's newest recruit Aleksandr "S1mple" Kostylev. At first Kostylev played along, as he was unaware that Abadir has taken over Jake "Stewie2K" Yip's VOIP. Soon the comments turned sour as Abadir got extremely personal with Kostylev.
Kostylev is known as an extremely emotional player who has struggled in the past to remain in any major team, often referred to as "toxic" by the international community. After a year long stint in Hellraisers, Kostylev moved to Flipside Tactics where he became well known as one of the up and coming players in the Europe/CIS region. Since then he moved to the United States to join Team Liquid, something which seemed to have upset Abadir.
Abadir was heard asking "Do you have any real life friends? I bet you don't," noting that he had just moved to United States. He attacked Kostylev personally, insulting his person and his skills as a Counter-Strike Player.
"Man have you seen your aim? your aim sucks dick."

"Now I know why everybody hates you."
These were just some of the insults flung his way, and of course Kostylev retaliated mentioning Cloud9's poor performance as of late.
This of course sparked responses from professional players and personalities who have long questioned Abadir's behaviour. Inevitably Duncan "Thorin" Shields took the opportunity to share his thoughts on the situation, and he was brutal.
After de_dust had settled Abadir released an apology on the team's website, apologizing to S1mple and his fans, to which S1mple responded with what seemed like a PR template.
Thank you for your letter and apologizing Ryan. I accept your apology and I know that I wasn't right also in the various situations with how I behaved. I have always had a good relationship with Cloud9 and would like to keep it that way. I hope all fans of Liquid and Cloud9 can support us and move forward from this.
Abadir has since been docked a month's pay which will given to charity, according to the Daily Dot. 50% going towards Born The Way, and 50% towards PACER's National Bullying Prevention Center. Both charities focus heavily on anti-bullying, and Abadir will also be attending an anti-bullying seminar in Los Angeles.
Last Updated: February 22, 2016