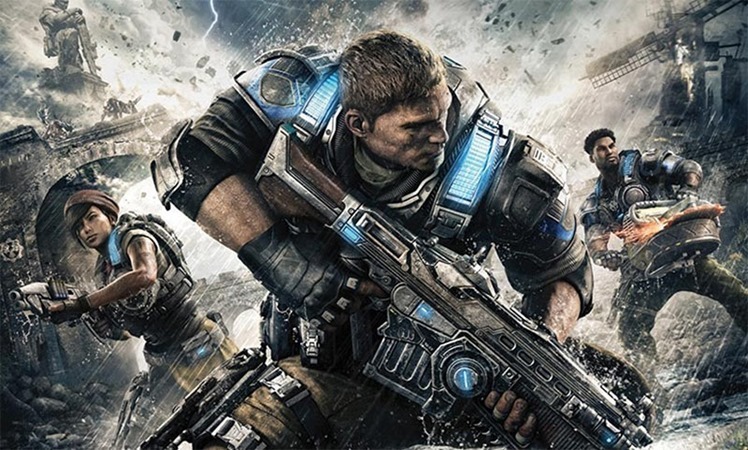 Gears of War 4 is coming later this year – and I'm pretty excited to suit up and grab a lancer again. The Gears of War: Ultimate Edition and Gears of War 4's beta gave a small taste of what we might eight expect from The Coalition's first crack at their own Gears of War.
The studio is being headed, of course, by former Epic producer and Gears of War mega fan Rod Fergusson. Speaking with Fergusson on a "Rodcast" on Periscope, Gears of War community Manager Adam Fletcher has said that the team is looking at supporting local Gears of War servers for the impending sequel.
For many newer Gears players, this sounds like it could be magical. Here in South Africa and especially on consoles, we tend to get stuck without dedicated servers, instead having to rely on peer-to-peer networking. This sort of thing lead to the troublesome "host shotgun" that saw those hosting games to have a distinct timing advantage, and servers certainly mitigate that sort of thing.
Gears of War is a game where lag kills. In my own experiences with Gears of War: Ultimate Edition and the Gears of War 4 beta, the extra 200ms of latency we have connecting to Microsoft's Azure servers put a very definite damper on my enjoyment.
Having local servers would help the game be as fun as it possibly could be, right? Well, older Gears players know that might not be the case. We did have local Gears of War 3 servers. While it certainly helped with lag, peering issues meant that lobbies were seldom full and it was difficult to even play the game as a result. The servers that should have made the game better, very nearly killed it off. A year on, and those servers were retired.
While I'd love for a lag-free Gears of War experience, having servers may actually be detrimental to the Gears experience here. That said, with the game featuring cross-platform PC play, it may actually be a little easier to implement servers this time around – and could even see some game modes having a larger pool of players.
Last Updated: July 25, 2016