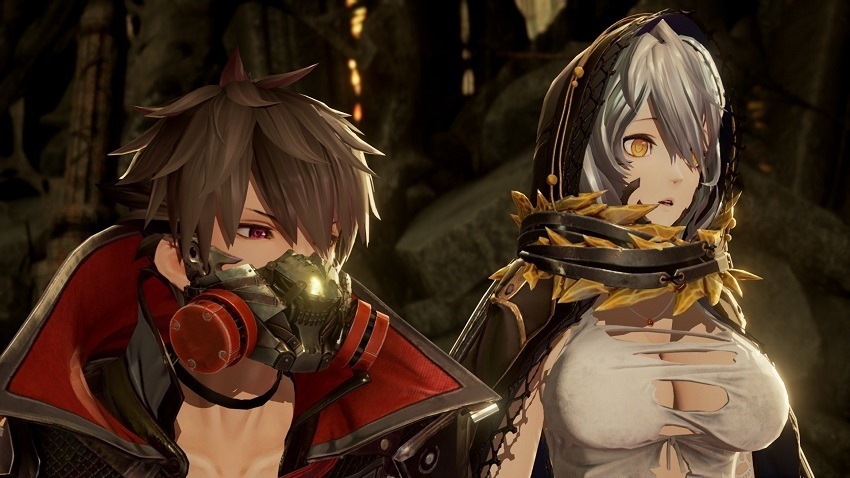 Code Vein (or more reductively, the Anime Dark Souls of the internet) looks pretty great. It's got all the weird and wonderful tropes of an anime story with some sublime animation work and a keen eye for grotesque, blood filled art direction, with the slow trappings and methodical combat that From Software popularised with their Souls series. It's the melding of two worlds that seems inevitable, and now we know when it'll be ready for you to devour.
Code Vein is choosing a precarious time to make an entrance though. The end of the year is full of heavy hitters such as Spider-Man, Shadow of the Tomb Raider and Red Dead Redemption, and Code Vein is trying its best to weave its way in-between the crowd. A late September date (the 28th to be exact) seems like the only free gap at this point, and it's the one it's taking. There's little overlap in terms of genre between all the big fall games and this very Japanese RPG, but curious onlookers might have their vision blinding by all the shiny new titles that Code Vein could fly under the radar.
Of course that makes little difference if it's as exceptional as the gameplay in these past few trailers has been suggesting. It just looks so smooth.
Code Vein puts you in control of a vampire-esque figure and a band of similar characters in a post-apocalyptic world where you'll need to hunt down blood to survive. Blood seems to be being used in the same way that Blood Echoes were in a game like Bloodborne. You'll use this resource to level yourself up and keep moving forward, and drop a plentiful bounty on death. It's the type of game you already probably know if you like or not, despite some differences in the pace of combat and overall aesthetic.
I'm personally looking forward to the new hunt, and can't wait to sink my teeth deep into this new adventure.
Last Updated: June 5, 2018