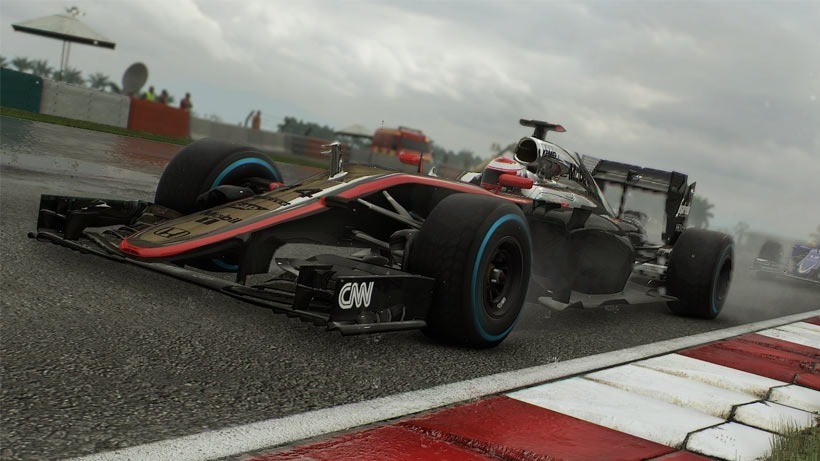 Some developers are synonymous with certain genres. You can't imagine NetherRealm not pushing the envelope of taste outside of a fighting game, while the thought of a Bethesda game that isn't an open-world of adventure and glitches is preposterous and deserving of the highest HARUMPH than one can muster.
Throw Codemasters onto that list. They've made some fantastic racing games over the years, making a name for themselves in that genre. But other types of games that don't rely on horses under the hood? Recently, they haven't been too successful when branching out. And that's why the UK studio is (re)re-focusing on doing what they do best.
Which of course means that there'll be some restructuring on the way. Speaking to Eurogamer, Codemasters explained their new expanded focus on the four-wheeled genre, and how it would affect their Malta studio and the Battle Decks game:
While it's been great to explore projects outside of racing, we know that our hearts belong to racing in all its many glorious forms. The success of DiRT Rally's Early Access programme has been incredible, F1 2015 was very successful reaching number one in many territories, we've recently announced that Micro Machines will come to mobile and we have a strong road map ahead of us that keeps racing as its razor focus.

With Battle Decks' development complete, we're saying goodbye to Malta and looking to fold talent from its 11-person team into our most successful studios here in the UK as we double-down on racing to develop future titles that will demonstrate our absolute commitment to the category.
Makes sense I guess. Codemasters hasn't had an easy transition into the latest generation of consoles. Their financial year that ended in March 2015 saw a massive drop in profits to the tune of a £20.8 million loss, when compared to 2014. Low sales results such as this were the result of a mere two game releases for 2014, Grid Autosport and F1 2014, that saw the developer leave the old-gen behind. Add to that the horrendously crappy Overlord III, and it might be for the best that the developer is ditching anything that doesn't involve practice laps.
Things should be looking up soon however. Dirt Rally on PC has seen plenty of love, F1 2015 saw a proper release on PlayStation 4 and an annual sequel is naturally in the works. Now to see if I can convince Codemasters to pick up the license for the greatest racing game ever made and then abandoned, Blur.
Last Updated: November 26, 2015