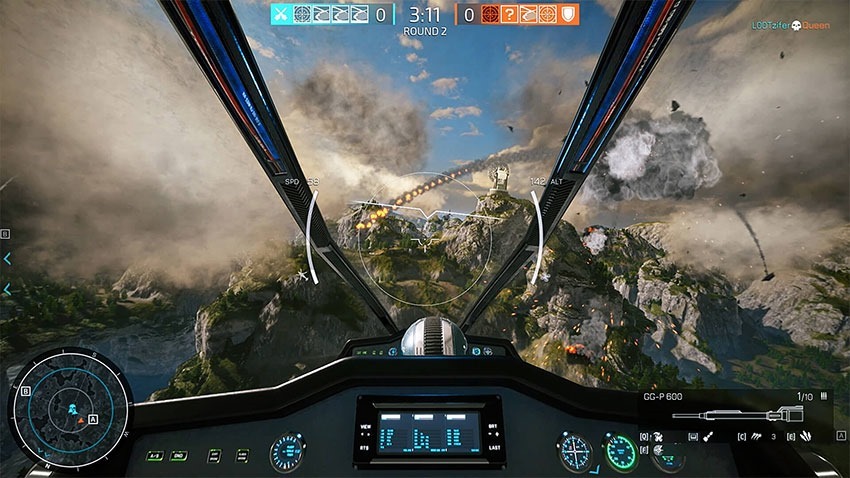 It's Gamescom! And this time, there're actually announcements of new things thanks go Geoff Keighley's Gamescom Opening Live event. The first announcement of something new to come came by way of a shiny, chrome-plated trailer for a new Comanche game. It somehow wasn't leaked – but there's a new goddamned Comanche game coming from THQ Nordic. This is one of those games I spent my childhood playing.
Before you get too excited though, this new take on Comanche is an objective-based, team online multiplayer helicopter game. There's not too much information available other than that, but there will be helicopters, there will be drones and there will be aerial fights.
Comanche is a modern team-based online multiplayer helicopter shooter set in the near future. Choose from an array of Comanche and drone configurations, and utilize their strengths to your tactical advantage. Experience a new era of thrilling dog-fights and stealthy drone close quarter action. Hone your skills and compete with other pilots in ranked matches.
Two in one: Control a technically advanced version of the legendary Comanche helicopter in heated dog-fights, and step into its accompanying drone for close quarter combat
Many strategic opportunities: Pick one of many Comanche/Drone combinations armed with varied weapons and unique gadgets that compliments your playing style
Asymmetrical gameplay: Be either on the attacking or the defending side
You can sign up for the alpha at comanchegame.com
Last Updated: August 19, 2019