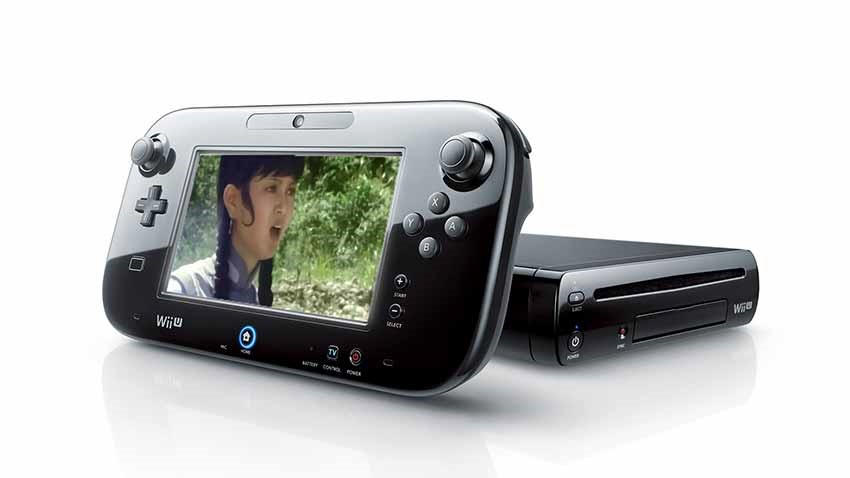 It is the future year 2012. Nintendo is hot to trot and it's all thanks to the Wii console. A phenomenon that connected young and old alike, the Wii was a blazing success thanks to its ability to streamline game controls and offer something different to fans with its motion-based hardware. How would would the big N evolve from here? That question would be answered with the Wii U.
Sweet Shiggy, it was awful.
Now internally, the Wii U was typical Nintendo hardware. It may not have had the blistering numbers of the upcoming Xbox One or PlayStation 4, but it was still capable of doing so much with very little. First-party games looked great, there was a crisp clarity to the visuals and some of the most amazing titles of the time landed on that system. Think games such as The Wonderful 101, Bayonetta 2 and Splatoon.
Still, I hated the damn thing. I shouldn't have that much revulsion for an otherwise solid piece of engineering, but I just can't help it. First of all, it was Nintendo's ugliest console. It was a black brick without any personality, made about as much noise pollution as a Harley Davidson bike rally and I regularly confused it for an external hard drive.
Second, that controller. A great idea to have a tablet with which to play games, but hardly ever used to its full potential and always feeling like a bulky input device. I think the biggest takeaway, is that the Wii U simply wasn't fun to play on. You compare that to the silliness of Wii, the thrill of whipping out a Gameboy Advance SP or even some good ol' gaming on a Golden China knock-off of the Famicom that you picked up at supermarkets, and you can clearly see how massive the gap was between what the Wii U wanted to offer and what it actually delivered.
I'm not alone in that sentiment. The Wii U is one of Nintendo's worst-selling consoles of all time, an albatross (ALBATROSS! GET IT ON A STICK!) that had the potential to kill the veteran company. Nintendo eventually bounced back with the Switch, but if you need a decent chart of just how badly the Wii U sold, just take a look at this breakdown from industry analyst Daniel
"ZhugeEX" Ahmad which shows that the recently released NES and SNES Mini classic consoles are on track to outsell the Wii U's lifetime efforts:
Daming stuff. Now it might seem a tad bit unfair to say that two consoles are outselling one, but look at the facts: The NES and SNES classic supply a limited set of retro games, their main value is nostalgia and they didn't receive the same marketing push that the Wii U did. What you see is what you get. No new games, no new peripherals, that's it.
And yet, people still flocked to these devices, because the past is an attractive mistress. Over the last year, these mini consoles have been selling at a steady rate, thanks to discounts and solid word of mouth, even in the face of the Nintendo Switch having a virtual console of its own. Sales which continue to bury the Wii U, making it an experimental device that is best left to the sands of time as it fades away.
Last Updated: February 6, 2019