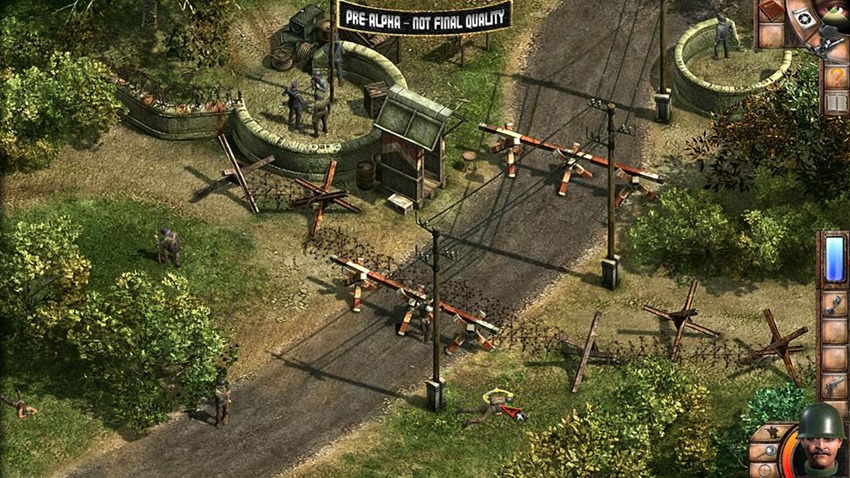 Remember Commandos? I do. I especially remember playing it like an idiot at the time because I happened to possess the subtlety of a dentist using a jackhammer for a root canal surgery. I mean you should have seen Young D, moaning in front of his hamster-powered PC that the Sniper never got enough ammo with which to clear a map of Nazis despite the fact I had all those other soldiers just waiting to be used in a tactical situation.
I was stupid then, and with the passage of time I'm still dense but at least I'm aware of it. That's why I want to give Commandos another shot, to see if I can actually use SUPERIOR INTELLIGENCE to liberate Europe from the Third Reich. Which is an opportunity that will present itself soon! An HD remaster of Commandos 2, arguably the best of the series lot, will arrive on January 24 next year, alongside a retuned Praetorians.
Before that release, both games will have a December beta that will feature "revamped tutorials, high definition sheen, and access to each game's campaign missions and skirmish maps" according to the press release. Here's a closer look at each beta and its contents:
Commandos 2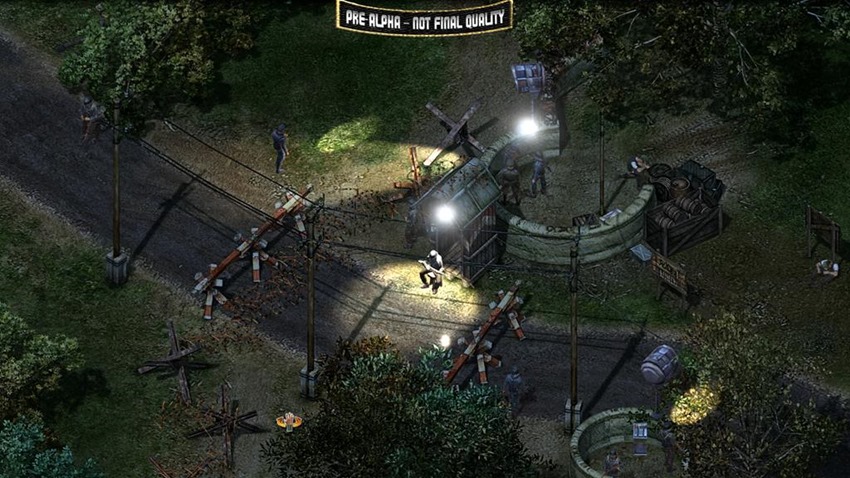 In Commandos 2 – HD Remaster, take control of an elite group of Allied commandos who must venture deep into enemy territory and utilize their combined expertise to complete a series of notoriously demanding missions. In this World War II genre-defining classic, explore interactive environments and use the commandos' unique skill sets to complete the mission against seemingly impossible odds.
Beta features:
Experience every tutorial and campaign mission from the original game revamped in high definition with new controls
Reunite with a eclectic cast of characters, including Jack 'Tiny' O'Hara and Whiskey the dog
Praetorians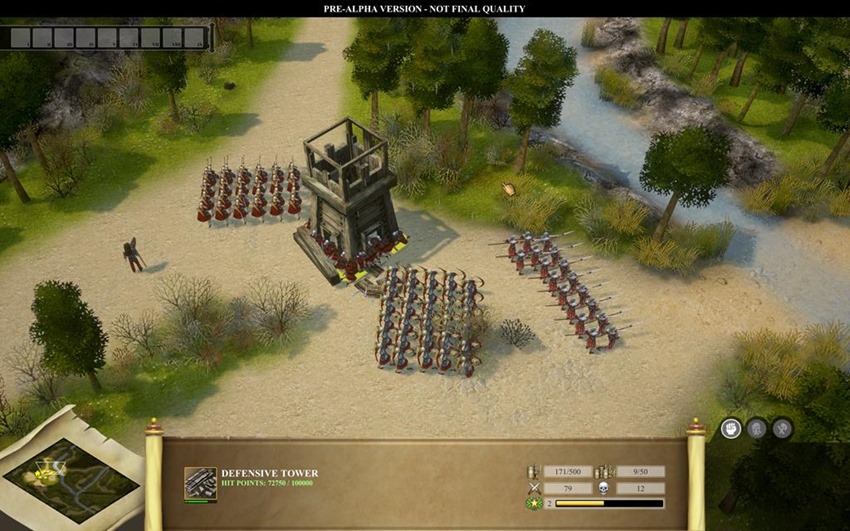 In Praetorians – HD Remaster, lead the emerging Roman Empire by proving a legionnaire's worth on the battlefields of Egypt, the combat theaters of Gaul and the heart of the Roman Empire in Italy, in a crusade to become Emperor. Combine units, master their varied skillsets and exploit the weaknesses of the enemy to emerge victorious.
Beta features:
Learn the ropes or show militant might with access to every tutorial, campaign and skirmish mission from the original game
Play solo or go head-to-head with a fully remastered multiplayer mode
Neat! The games will sneak in on PC first, with Xbox One and PS4 releases later in the year.
Last Updated: November 14, 2019