By The Grand Admiral Chief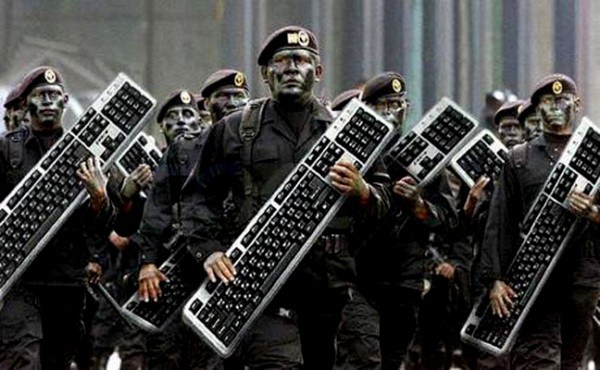 Back by popular demand, we present day two of the community Talk Talk!
Let me start of by saying that yesterday's community response to the Talk Talk article was, overwhelming to say the least. Not only did we beat the score for the most comments on any article ever written on Lazygamer, but we did it in a record amount of time!
So, for your reading, and commenting pleasure, we are proud to bring another day of Community: Talk Talk! I really had a wonderful time yesterday chatting and joking around with you wonderful creatures/people.
Some gems from yesterday, should you have missed them (and yes, I had to go through ALL of the comments to find them)
Gavin Mannion: "what is going on here then…get off my lawn"
DragonSpirit009 letting the dogs out
Mistake Not…: "I feel sorry for Hammersteyn having to upvote everyone. Do you have a backup mouse or something?"
oVg: "So Grand Admiral Chief wins most comments of the year and the LG crew are running around on holiday in their underpants playing Naruto."
The PUG GIF!!!
R1ker: "My boss actually just gave me some work to do. Can you believe it. Who works this time of the year?"
GOING TO MARS!
Umar almost getting banned…..TWICE
Buzz Aldrin Punch!
Cat gifs! (Thanks Otto!)
Being reminded of Dragons Dogma
Random factoids
Going through all your comments, and realizing random.org has got NOTHING on Lazygamer's random comments
JJ: "Or he was a half cow superhero who roamed the lands in search for the very wolf who killed his father on that one fateful night!
His body was not yet as powerful as he needed it to be, but his spirit would carry him all the way to his destination: The wolf pits of greenshaven; where he would meet and face his nemesis.
It was more than a journey of justice, it was a path to self discovery!
….and somewhere along the way he got thirsty and drank some milk from a cow"
Just….wow
HvR's infinite wisdom when it comes to launching stick rockets from your ass
Well there you have it folks, a quick catch up, and now, go forth and be random some more!
Last Updated: December 23, 2015