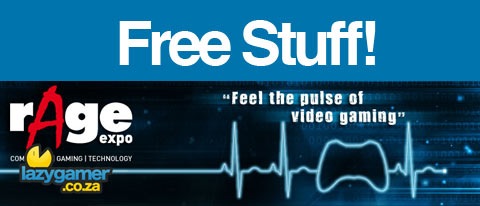 Update: The competition ends Thursday at 5pm.
Ladies and Gentlemen of sunny (well, not so much at the moment if I look out my window) South Africa, Rage 2009 is nearly upon us and we have 5 tickets to give away and you don't even have to buy hundreds of Wonka chocolate bars to get one.
The competition rules are pretty simple.
In order to fully and shamelessly promote Lazygamer.co.za we want to know what you like most about coming to visit our site. Leave a comment in this post about what brings you back everyday and you could win yourself a free ticket.
Two comments will be handpicked for insane levels of awesome and three comments will be randomly chosen and run through a generator-izer-er to determine the winners.
Get cracking, it's easy and it's free. Just the way we like it.
Last Updated: September 30, 2009