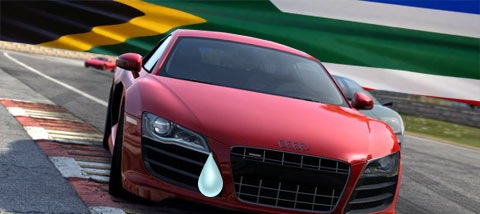 Remember last week how we surmised that, like Gears of War 2, the locally distributed copies of Forza Motorsport 3 might be shipped without the codes for the day one DLC extra cars?
Turns out we were right! Kalahari has confirmed with Microsoft South Africa's John Press that any additional content – such as extra cars and the like – that has anything to do with Xbox Live  will  be missing from the Forza 3 Limited Edition, effectively removing any incentives to buy the game new.
A quick look at the local 360 forum reveals the general acrimony this has been met with, evidenced by many people cancelling their pre-orders, or boycotting the game entirely.
I've often said that Xbox Live is the superior online service, but without any official local support, even my commendation is faltering.
While Microsoft sees us unfit to have Xbox live – and the associated bonuses that come with it – they should at least include a jar of lube with Forza 3. It would make the shafting we're getting just a little less painful.
Source : Xbox-360.co.za 
[Thanks to Ewie for the tip]
Last Updated: October 12, 2009