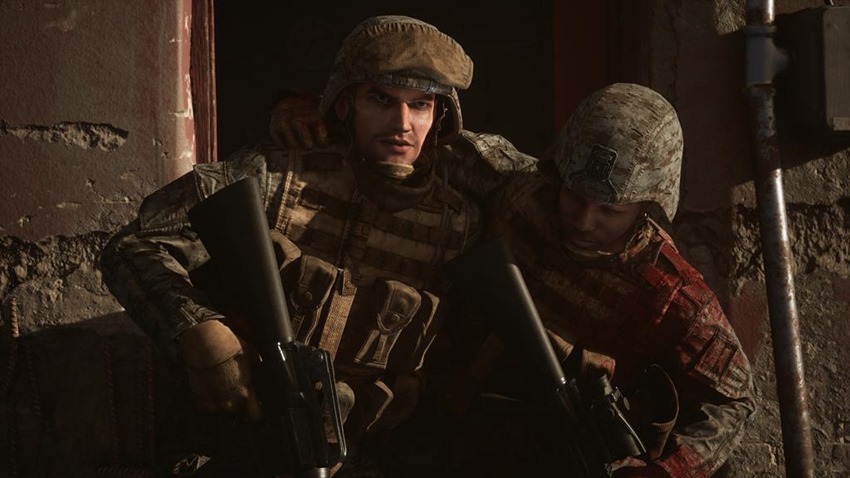 Eleven years ago, Konami pulled the plug on Six Days in Fallujah, a military shooter based on one of the more infamous reports to emerge about the US invasion of Iraq in the 2000s. Originally being developed by Atomic Games and planning to tell a documentary-like tale of the worst week of the US-led campaign to take over Iraq, Fallujah saw devastating civilian casualties over the course of several days.
Facing harsh criticism, Konami decided to abandon the project, explaining to Japanese publication Asahi, "after seeing the reaction to the videogame in the United States and hearing opinions sent through phone calls and email, we decided several days ago not to sell it." More than a decade later, developer Victura has decided to take a crack at the project, which aims to be an authentic recreation of the devastating battle. Here's the trailer for it:
"Working in partnership with frontline Marines and Soldiers who fought in the Battle for Fallujah, Victura and Highwire have spent more than three years building unique technologies and game mechanics that bring players closer to the uncertainty and tactics of modern combat than other video games have explored," Victura's elevator pitch reads.
Victura was founded by former Atomic Games CEO Peter Tamte, and includes a number of former Halo developers in its roster. Besides the entire event that Six Days In Fallujah was originally based on being a terrible war crime that added to the horrendous death toll of the Iraq War, part of the criticism at the time was that the event was being turned into a money-making opportunity a mere six years after it had happened.
Victura CEO Peter Tamte claims that the game will offer a "new way to understand one of the most important events of our century," and that it's "time to challenge outdated stereotypes about what video games can be." That's not a bad idea, and there's already a high benchmark for such themes in Spec Ops: The Line.
Provided that Six Days In Fallujah isn't a thinly-disguised session of flag-waving pro-military content, it might be something to watch out for when it hits PC and consoles later this year.
Last Updated: February 12, 2021