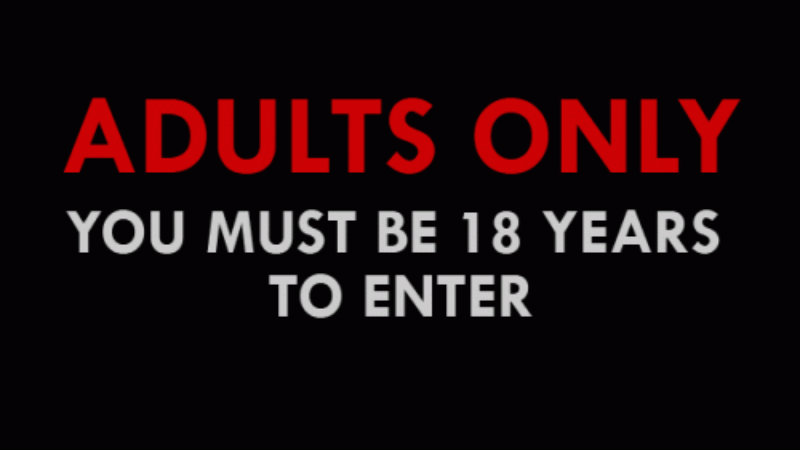 I love cosplay. I think it's so cool to see the weird and wonderful creations that people come up with – from gender swapping Deadpools to sexy Assassin's Creed designs to full on masks, face paint and more. In fact, when the nice people organizing Sexpo this year asked if we wanted to get involved with a local sexy cosplay competition, I jumped at the chance and I will be reminding all of you about it again soon. Not all cosplay is sexy, but if it is, I still think it can be awesome.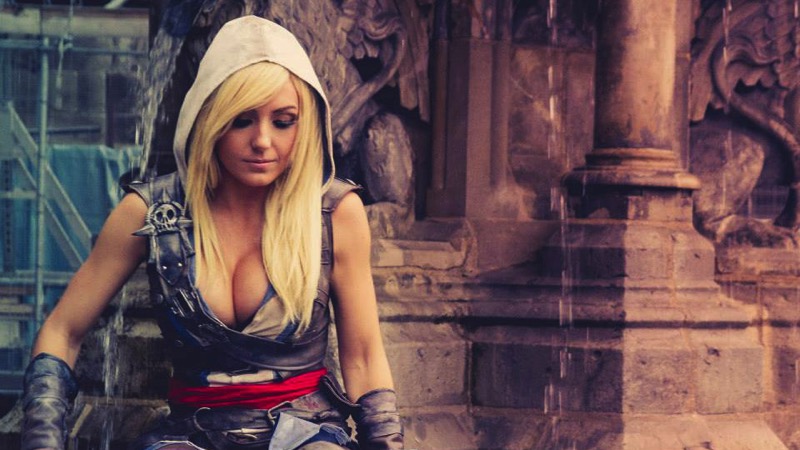 I also, have pretty much no problem with porn – it's a safe and enjoyable outlet for sexual energies. I think it can be mostly great as long as it is ethically created and doesn't lead to awful things like human trafficking or something of that ilk.
I do, however, think that pornography does need to be for adults, and not offered to children or those who aren't looking for sexual content. And there is currently an issue in that regard.
If you head on over to Instagram, you can find some fantastic cosplay talent. Sure, some of it can be sex positive, but still safe for work – just check out Danielle Baloo:
She is clearly a talented cosplayer, doing some seriously detailed and well-created costumes. As is the way now, her Instagram account links to a Patreon account so you can give her money each month to pursue the art form. And that's great, until you visit the Patreon and start browsing similar accounts.
Most of her tiers are fairly standard across Patreon cosplay accounts. For $10, Danielle will send you high-res photos. For $25 she will send a thank you note and prints of the images. For $50 you can play LoL or Blizzard games with her. You can even pay to add her on Skype to ask all your costume creation related questions.
For $100 per month you get to spend one-on-one time together with Danielle at conventions. You'll get a "boudoir" or character photo print too. It's definitely very sex-positive cosplay, but it's still about costume and character creation, and I wouldn't fault her on it at all.
But things don't always stay so innocent. Luna Lanie also has an active Instagram account where she posts some sexy cosplay pictures (warning, not all images are that safe for work):
Her Patreon page reads more like those old webcam sites. For $5, you get "Access to the all EXCLUSIVE lewd and sexy cosplay inspired, lingerie or swimsuit photo sets WEEKLY" and for $10 you get access to her private, 18+ Snapchat.
And she's not the only one with a Patreon page like that. In just 20 minutes or less of searching on Patreon and Instagram, I found similar adult oriented cosplay accounts from Stephanie Michelle, Tara Babcock and way, way more.
To be clear, I have no issues if you want to make cosplay erotica, like Steamgirl openly says she does. I have absolutely no problem with these ladies selling their images to make some money and continue to do cool cosplay projects, or ladies who simply want to make porn with some gamer/anime themes.
However, it does feel like there is a line being crossed here. Are some of these ladies simply creating porn but marketing it as cosplay? Are they exploiting a community of hard working creative people by simply throwing on an anime pasty and calling it cosplay? And what about Patreon's responsibility – should 18+ Snapchat groups as rewards be subject to the same kinds of labeling rules and other restrictions that other 18+ material requires? Is Patreon actually a, um, backdoor for pornography?
According to the Patreon community guidelines, the service is not for pornography and any NSFW content must be marked as such:
Patreon is not for pornography, but some of the world's most beautiful and historically significant art often depicts nudity and sexual expression. Because of that, we allow nudity and suggestive imagery, as long as it is marked NSFW. Think of the policy as allowing "R Rated" movies… but not porn. In keeping with our strong commitment to safety, we have zero tolerance for content that sexualizes children in any way. The glorification of rape and sexual violence is also not ok, Patreon reserves the right to review and remove accounts that may violate this guideline.
They even go so far as hiding "erotic" art accounts like this one that can't be found through the Patreon search function. But how can they police 18+ SnapChat rewards or Skype chats? Do you think Patreon is facilitating the distribution of pornography without proper restrictions, or is this all just fun and sexy cosplay? And does this change your perception of cosplayers in general?
Last Updated: July 11, 2017