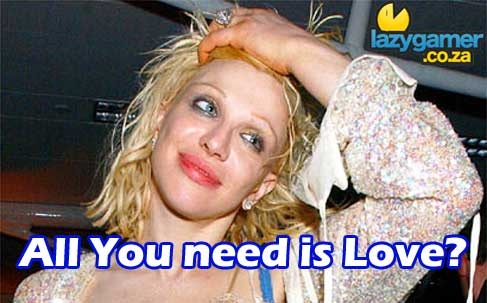 Guitar Hero 5 is available to our friends in the northern Hemisphere – and there's been a lot of controversy over the way that the unlockable deceased musicians in the game, Kurt Cobain and Johnny Cash, have been handled. Forgoing the reverence and respect employed by Harmonix with their digital recreation of The Beatles, Neversoft's execution has been tawdry, gaudy and in general poor taste.
People are pissed. Included in those people is Cobain's widow Courtney Love – who now intends to sue Activision. According to Love "We are going to sue the shit out of Activision; 'we' being the Trust, the Estate, the LLC, the various LLCs, Cobain Enterprises … For the record, this Guitar Hero sh*t is breach of contract on a bully's part and there will be a proper addressing of this and retraction."
She seems to have forgotten though that she signed off on the rights for Activision to use Cobain's image. Well, either she's forgotten she signed it off or she was too busy being a crackwh*re.
Hit the Jump to see what has people so infuriated.
You stay classy, Activision.
Last Updated: September 10, 2009