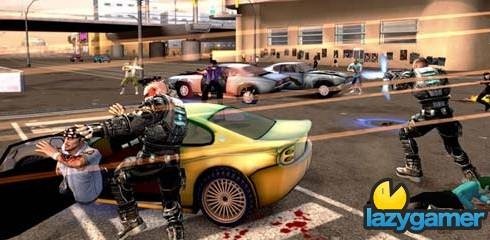 I have been reading through Eurogamers 3 page hands on article for Crackdown 2 which is a must read for any Crackdown fans out there.
It goes into detail about what we can expect from the single and multi-player aspects of the game and explains the logic of the freaks a bit further which helps to lessen my fears about that part of the game.
However the part that really got my interest was when Ruffian reveals that the originals orbs weren't planned to be scattered all over the rooftops and were actually placed up there as the first testers ignored the verticality of the game.
Could you imagine a Crackdown without the glowing orbs? It would have severely dented the playability of the game.
Other interesting points is that we may be getting a new orb, the Agency tower may no longer be the highest building in the city anymore and there are no more innocent civilians… so we can massacre everyone we see without losing points.
Awesome.
Source: Eurogamer
Last Updated: November 24, 2009