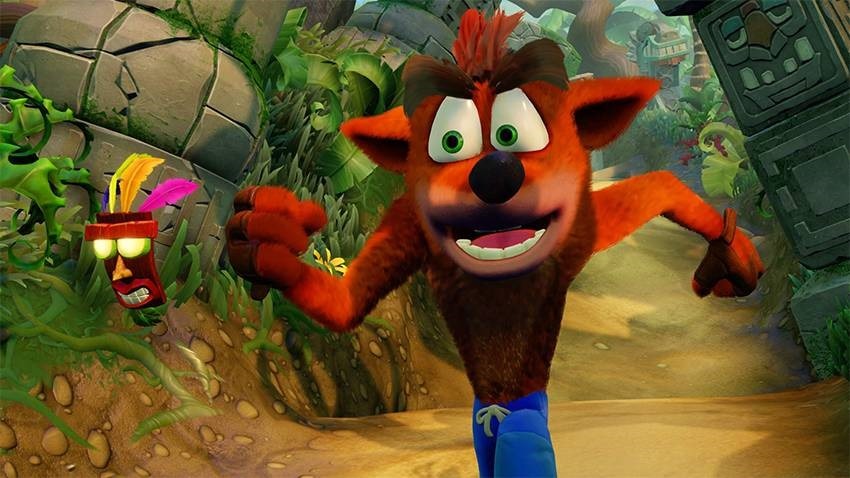 The Crash Bandicoot N.Sane Trilogy was released last year, exclusive to Sony's PlayStation 4. One of the best remasters of modern times, the trio of classic games received completely new art, effects and audio. It turned one of the most beloved PlayStation series into something resembling a modern game – with its old-school, crushing difficulty left intact.
Here's what we said of the collection:
"If ever there was a time for Crash to make a mainstream comeback in a brand new original adventure, then I can't think of a finer example than the majestic work that Vicarious Visions have managed to produce across this glorious collection of challenging platforming and charming characters. I also still don't know what a bandicoot is.

More than twenty years after the manic marsupial first graced the PlayStation, the return of Crash Bandicoot isn't just welcome…it just feels right. A throwback to a more positive time, Crash Bandicoot N.Sane Trilogy is a testament to timeless game design and an example of a remaster done right by two studios split across two eras."
Earlier this year, Activision revealed that the collection was no longer exclusive, bringing the first Crash Bandicoot games to PC, Xbox and Nintendo platforms for the first time. That collection was meant to launch on those systems in July this year. That's changed.
In a blog post, Activision has now said that the game is coming earlier than expected. Not much earlier, but still earlier. You'll be able to play Crash Bandicoot on Pc, Xbox One and Switch on June 29.
"Crash Bandicoot has been working hard to look good for his debut on new platforms. The fan reaction to the news that he's coming to Xbox One, Nintendo Switch and PC via Steam was the extra push needed and now he's ready nearly two weeks early!"
Hooray for that! For fans of other PlayStation-era nostalgia, Activision is also bringing back Spyro the Dragon, with a collection of that favoured creature's first three adventures coming in September.
Last Updated: May 11, 2018