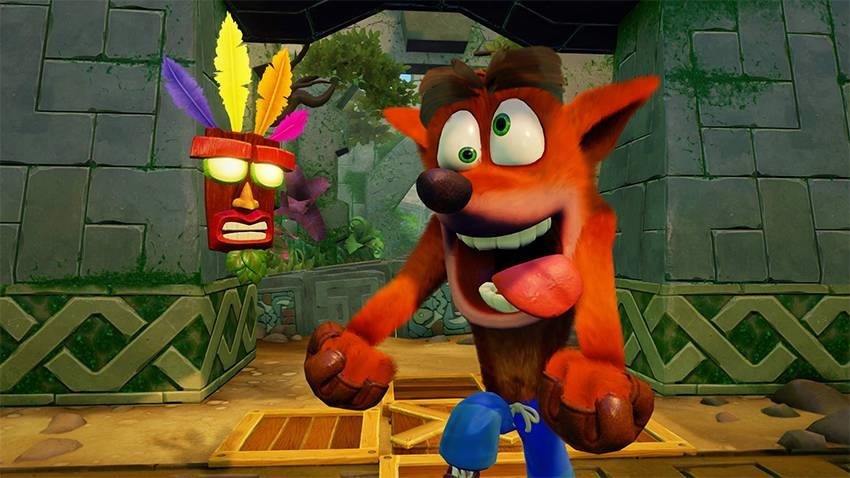 The Crash Bandicoot N.Sane Trilogy is an incredible remaster that looks like a modern game, but manages to stay faithful to the trio of original games from an era past. It's a genuinely wonderful collection, and its been selling like proverbial hotcakes on PlayStation where it's currently a system exclusive.
That's changing though. Yesterday Activision announced that the manic marsupial would be headed to…just about everything. On July 10, you'll be able to play Crash Bandicoot's remastered trilogy on Xbox One, Nintendo Switch and even PC.
The Crash Bandicoot N. Sane Trilogy includes the three games originally released for the PlayStation: Crash Bandicoot, Crash Bandicoot 2: Cortex Strikes Back and Crash Bandicoot: Warped. If it ever received Crash Team Racing as DLC, I'd buy that in a heartbeat.
Here's what we said of the remaster last year:
"If ever there was a time for Crash to make a mainstream comeback in a brand new original adventure, then I can't think of a finer example than the majestic work that Vicarious Visions have managed to produce across this glorious collection of challenging platforming and charming characters. I also still don't know what a bandicoot is.

More than twenty years after the manic marsupial first graced the PlayStation, the return of Crash Bandicoot isn't just welcome…it just feels right. A throwback to a more positive time, Crash Bandicoot N.Sane Trilogy is a testament to timeless game design and an example of a remaster done right by two studios split across two eras."
Personally? I can't think of a better new home for the plucky platformer than the Switch, and I may even play the thing again.
Last Updated: March 9, 2018