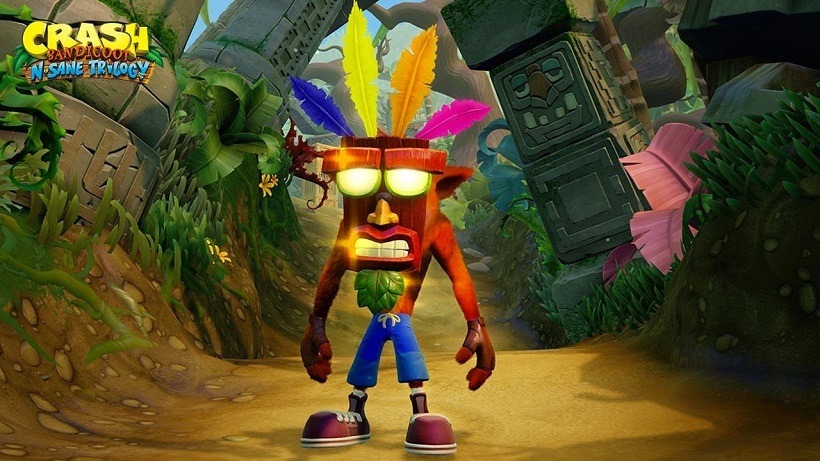 Crash Bandicoot's signature platforming style might not hold a candle to more recent efforts in that genre, but there's an undeniable charm to the Sony mascot that has kept him relevant all this time. It's why Sony is getting Activision and Vicarious Visions to remake the three original games that propelled the jeans wearing marsupial to stardom on the PS1. But the word remake brings with it some concern at times – although there's really nothing to get worried about if you're looking for the purest Crash Bandicoot action out there.
Digital Foundry captured some direct gameplay from what was on show at PSX this past weekend, and spliced it together with footage from the original Crash Bandicoot from the 1990s. The differences are stark, but only on a visual front. Level design has been virtually untouched, with the game turning and twisting exactly where you remember it from those muscle memory sessions playing on your CRT TV. In that sense, these Crash remakes haven't aged a day, and that's great news for fans like you and I.
Even visually some things have only received some slight tweaks. Take Crash's initial animation from the beach level. The entire motion is identical, but the remakes certainly add many finer touches to make the transition a lot smoother and more detailed. That's the same for most of the rest of the visual representation. It retains the look and feel of the original games, but with a sheen and polish that only a modern system could handle. Lighting, in particular, is a massive step up – and fills the scenes with life and warmth in a way the PS1 never could.
There's still no exact date for the N.Sane Trilogy, but we do know that all three games will be landing with a thud on PS4 sometime in 2017. It'll be a cheaper $40 too.
Last Updated: December 9, 2016