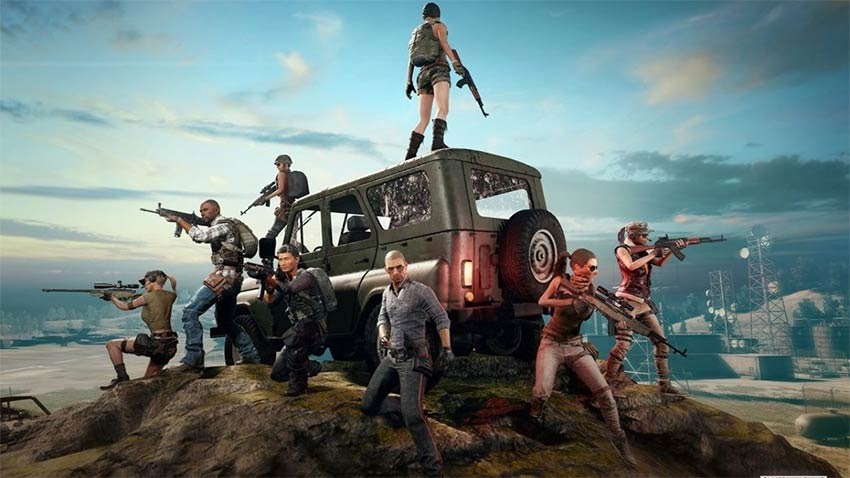 The paid-for lootbox is falling out of favour with consumers, and a s a result, it's being used less and less by publishers who have to come up with new ways to nickel-and-dime their customers. The latest game to ditch paid lootboxes is one of the progenitors of the still popular Battle Royale genre; PlayerUnknown's BattleGrounds.
In a new update, PUBG devs have said that they'll be dropping the paid, unlockable loot crates from the game. To be honest though, PUBG's locked crate system was horrendous. After spending your hard won BattlePoints on a random loot crate, you could end up with a locked one, which you'd have to spend money to get a key for. You'll no longer have to do that from December 18, as loot crates bought with BP will just give you stuff. You'll also no longer be able to buy the keys, unless you have locked crates in your inventory.
Random Crates purchased with BP will no longer contain crates that require a key to open.
Locked Crates from Random purchases will no longer be available starting Dec. 18th.
Crates already in your inventory or acquired via the marketplace can still be opened with the appropriate key, which can still be purchased from the store and can still be purchased or sold on the marketplace.
The new Crate will retain the trade value of the highest tier item; the probability for each tier has been adjusted overall to increase the likelihood of acquiring a weapon of an attractive design.
PUBG will also be making changes to drop rates to make things feel more rewarding. It's not out of altruism of course. Rather, it's about monetising in a way that feels meaningful to those who choose to spend more of their money than is necessary.
"The value of marketable loot box in PUBG is solely determined by the users and getting items through the marketplace or selling them back is also part of the PUBG experience. However, the value of the locked crates are very low among other PUBG items. This means that paid crates are not an appealing reward to players, making the experience of acquiring a locked crate less enjoyable.

We have been thinking about this carefully and we want to ensure that we steer clear of revenue models that fail to satisfy fans, especially if they include a low success rate. We will continue to tweak our business model where possible to offer more compelling value for the money you choose to spend with us."
Last Updated: November 19, 2019