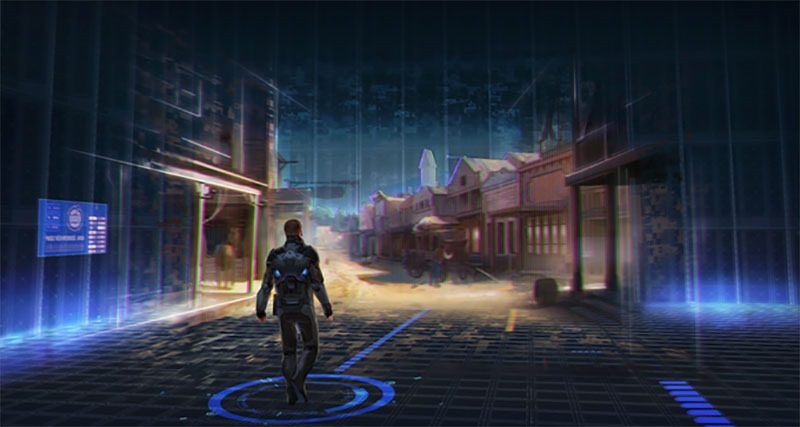 John Romero is considered one of the fathers of old-school first person shooting – and for good reason. Along with John and Adrian Carmack, he and the rest of id software are responsible for giving the world the likes of Doom and Quake.
John Romero also made the unfortunate Daikatana, but there's no doubting that he's one of the very best FPS level designers in the history of videogames. When two of the people responsible for those classic games say they're making a new game, fans of the FPS genre have to sit up and listen.
Yesterday, after much excitement, Romero and Adrian Carmack announced their new "old school" shooter, along with a crowdfunding drive so that you can help pay for the game's development.
Called Blackroom, it's a new – but decidedly old school – FPS set in a future where lifelike holograms form our reality, but that reality is being overrun with sinister visions. Which you no doubt have to shoot at. Because it's old-school, it'll feature strafing and rocket jumping, and allow players to carry as many weapons about their persons as they like. Featuring a 10 hour single-player or co-op campaign, along with arena and one-on-one deathmatch modes it sounds like a fine return to the past.
Only, we have no real idea what it looks like. The pitch itself is vague and wishy-washy, showing little more than a bit of concept art. The entire announcement seems to have gone off with a mild fizzle rather than the glorious bang Romero had probably envisioned.
Romero and co are looking for $700,000 on Kickstarter to make Blackroom a reality. I just really, really wish they'd shown more.
Last Updated: April 26, 2016