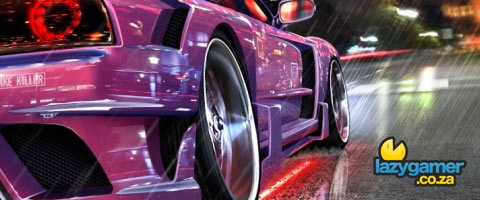 Way back in June of last year, I posted up this article about a rumour that Criterion were working on a new Need for Speed game.
The rumour has proven to be completely true as we have now gotten our hands on some more information about the game, but some concept art that was used in a presentation with EA as well.
Hit the jump to find out what they want it to look like and what it's going to be called.
[Thanks to Flameboy for the tip]
The game will be called Need For Speed: Out Of The Law and as said previously, is being developed by the creators of the fantastic Burnout series.
Now, I have a lot of faith in Criterions' ability to create great games, I mean just look at Burnout Paradise, but I can't help but feel a little bit skeptical.
From the images, which can be seen below, the game concept looks a heck of a lot like anything from Most Wanted forward. At the same time it gives off a really big Burnout feeling as well.
What worries me is that if it's going to feel a lot like Burnout, why not just make a new Burnout? The same goes for the Need for Speed series which has been suffering in the street racing department.
As you can see from the pics, there are going to be cops, cars as well as bikes, the last one being a major change for the series.
Take a look at the images below, you can click on them to make Big Pikcha and then let us know your predictions.
Source: Playstation Lifestyle
Last Updated: January 28, 2010