Crossfire, the Counter-Strike alternative created by Korean developer Smilegate Entertainment is coming to ESL at IEM Katowice. You may argue that Counter-Strike: Global Offensive is the biggest FPS title in the world, and you'd be right, but Crossfire is the highest-earning FPS title every year, according to SupeData Research.
The game gained popularity in the Asian scene after being compared as Counter-Strike's cheaper alternative.  According to Esports Observer, Crossfire recorded a massive player base which peaked at 4 million concurrent users in 2012 with 8 million concurrent users in over 80 countries in 2016. According to Steam Charts, CS:GO's all-time peak is 850,485 concurrent players, just for perspective.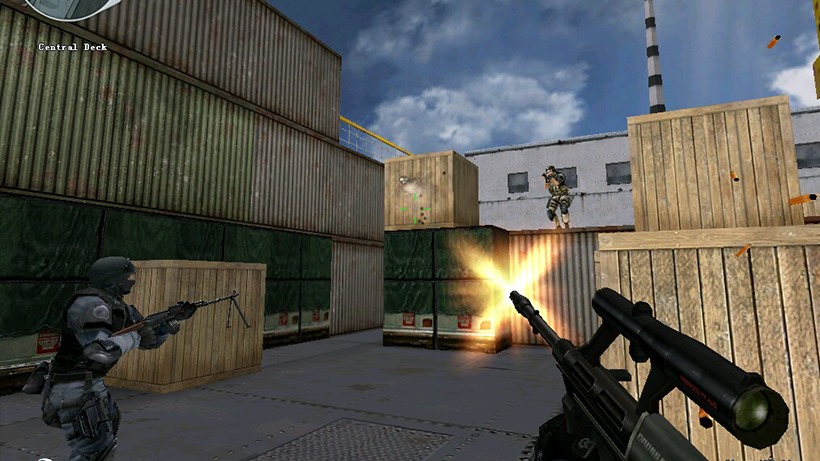 Crossfire's simple graphics, rather similar to Counter-Strike.
This won't be ESL's first Crossfire tournament either. ESL hosted the Crossfire Stars Invitational in the Philippines which was a success which has now led to the announcement of IEM Katowice which will feature both CS:GO and Crossfire. ESL have agreed to continue working with the developer to further aid their esports program, and Katowice is going to be a massive step forward for the popular FPS.
"We are truly excited to team up with ESL once again after last year's tournament in Manila. Expanding CROSSFIRE'sglobal coverage is essential for the growth of CROSSFIRE and we rest assured that ESL will be the right partner," said Brady Yeo in a statement regarding IEM.
Crossfire's popularity is due to it's simplicity and low hardware requirements (Pentium 4 with 500MB RAM) making it accessible in regions where computers are expensive and upgraded hardware is not accessible. Games like CS:GO can take a toll on ones computer and they need some hefty requirements to run at the optimal competitive level. The showcase at IEM hopes to bring to light what Crossfire has to offer as an alternative FPS esports. The Expo will feature three European teams and one Chinese team, making this the beginning of a Crossfire takeover.
Last Updated: February 6, 2017