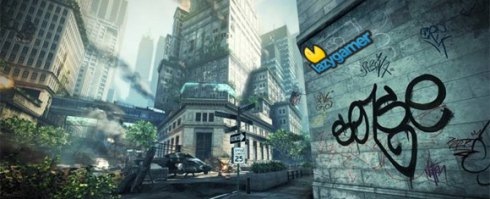 Crysis 2 hasn't been afraid of comparing itself to or criticising some of gaming's legendary titles having previously had a shot at both the Halo and COD MW2 stories.
And according to early previews it may be well in it's right to to be proud with reports coming out that the graphics in Crysis 2 are going to blow us all away.
However EA has taken that extra step into dangerous territory now by stating that they are aiming for Crysis 2 to be a 'Halo Killer'.
These are the same words once used by the utterly underwhelming Haze and good but not legendary Killzone series.
According to Frank Gibeau, EA Games label president,
"We were trying to craft a Halo-killer,"
He then goes on to say
"You know, a product that would squarely go after what Bungie built with our partners at Crytek. So the Crysis 2 product is spectacular, very high-end, and is going to be a multi-year franchise."
Halo killer or not I am looking forward to seeing how Crysis 2 turns out.
Source: MCVUK
Last Updated: May 13, 2010