Months ago we speculated that the online gambling or "skin betting" practice would blow up, going unchecked as billions of dollars in value were being tossed around daily on betting and gambling sites. They employed professional teams and streamers who promoted these websites and used them live on stream, advocating gambling. Ideally, there's nothing wrong as these items are not strictly money, but they do have monetary value with some ranging in the tens of thousands. Somecountries placed harsh restrictions, but that did not stop everyone who's anyone from gambling away their inventory.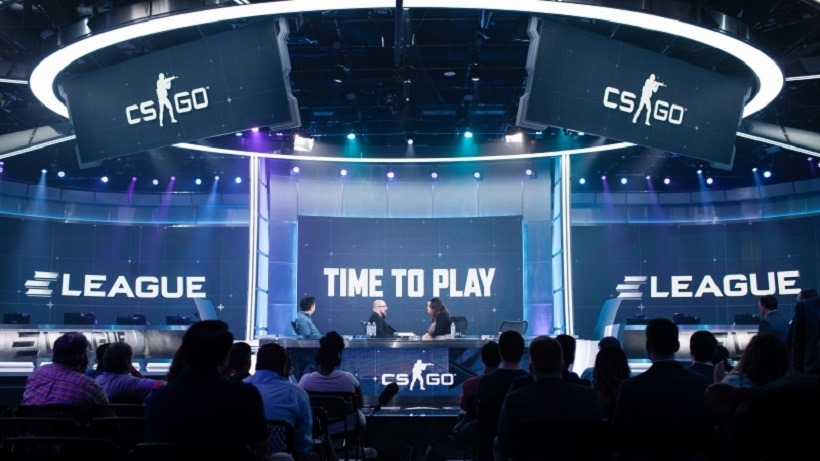 This ticking time bomb is now reaching the final stages as a Counter-Strike player has filed a lawsuit against Valve for "illegal gambling." According to Polygon the lawsuit states that "Valve Corporation, knowingly allowed … and has been complicit in creating, sustaining and facilitating [a] market where players and third-parties trade weapon skins like casino chips."
The lawsuit was filed on behalf of Michael John McLeod, a Connecticut resident, who has accuse Valve and other third party websites for facilitating online gambling by allowing people to link their Steam accounts to these third-party websites. Sites like CSGO Diamonds, CSGO Lounge, and OPSkins are among the mentioned names, and these are websites who have sponsored streamers, teams, and tournaments in the past. There is no age verification on any of these websites, and Valve's open API makes it easy for any website to get involved.
To throw some numbers into the works: The biggest ongoing competition at the moment is Turner's ELEAUGE where over $30 million worth of skins have been bet on in the four weeks it has been running. There is a return for Valve, according to lawsuit, where they directly profit from the trading, selling, and betting of skins.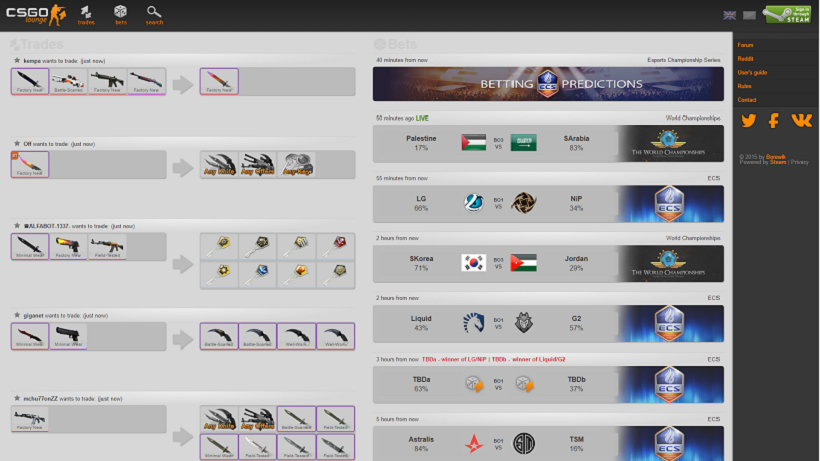 Remember the one kid in High School got Pokémon cards banned for ripping off younger kids? Well, this is almost the case here as this lawsuit could place sanctions on betting and bring light to the dark underbelly of competitive eSports. McLeod was himself a eSports gambler who, when underage (and now an adult) bought skins and lost them through betting. It's unclear how much McLeod is suing Valve for, but this suit is seeking class action.
Honestly, this sounds like someone who lost a lot of money betting, and is now trying to get money back after a few poor decisions. It's hard to make a statement like that, but someone who partook in gambling, lost, and is now suing does leave a sour taste in one's mouth. If this was a disgruntled parent who received a hefty credit card bill at the end of the month, I'd have a lot more sympathy, but in this case I do hope he meets the brick wall that is Valve's legal team.
Needless to say there is a real problem with underage gambling in the eSport world and something needs to be done, but this poor guy will forever be labeled by the hostile betting community as the person who ruined it all, much like our Pokémon card trader from High School.
Last Updated: June 24, 2016