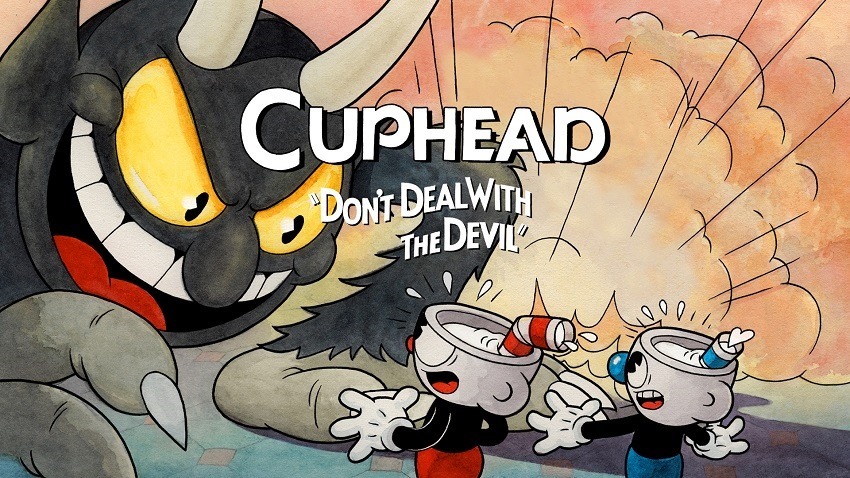 Say what you will about Cuphead's long development time and arguably misguided attempt to add more platforming to the previously boss fight exclusive title, but the game has a sense of style and placement that is almost unmatched in the current release listing for the year. After all, it's what made Cuphead stand out during a pretty routine Indie showreel when it was first revealed all those years ago. Its visuals hark back to 1930's cartoons and animation, and its soundtrack has been just as meticulously crafted to suit it.
Just look at a snippet from the game's breakout track, "Floral Fury". Development studio Studio MDHR have release a glimpse into the process of making this specific track and more, showing off the large orchestra and 42-piece band that was brought together to produce the sounds for an independent title. And thank goodness such care was given to this, considering just how good the final product sounds.
Kris Maddington was in charge of composition and helped guide the large musical ensemble through recreating the audio representation of cartoons from the yesteryear. Cuphead's aesthetics make it truly unique in the space its trying to breach, but it's attention to detail like this that makes is succeed. Focusing so hard on the hand-animated visuals and the soundtrack will hopefully be complemented by a game that's both challenging and fun to play. Back when we tried it out at Gamescom 2015, that was certainly the case.
But it's been a long time since then, and Cuphead has changed considerably. We'll know just how much when the game launches next week on Xbox One and PC.
Last Updated: September 19, 2017