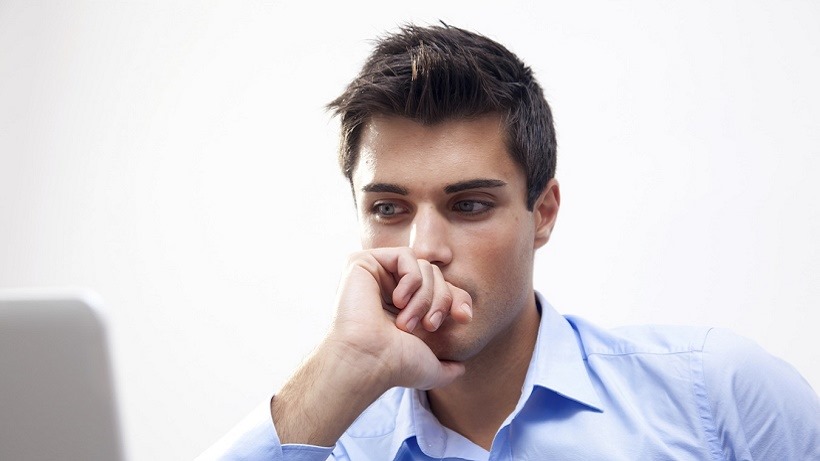 First of all I'd like to congratulate Vinco Gaming on their international debut this weekend at the Halo World Championships. I'd also like to preface that this is nothing personal against Vinco, although the timing may seem coincidental, I'm just piggy backing on their current results to bring up a point which I feel needs to be discussed. What are we discussing? The current state of South African eSports teams and their international participation through qualifiers and invitation, and what we can do to improve ourselves.
Vinco Gaming at the Halo World Championships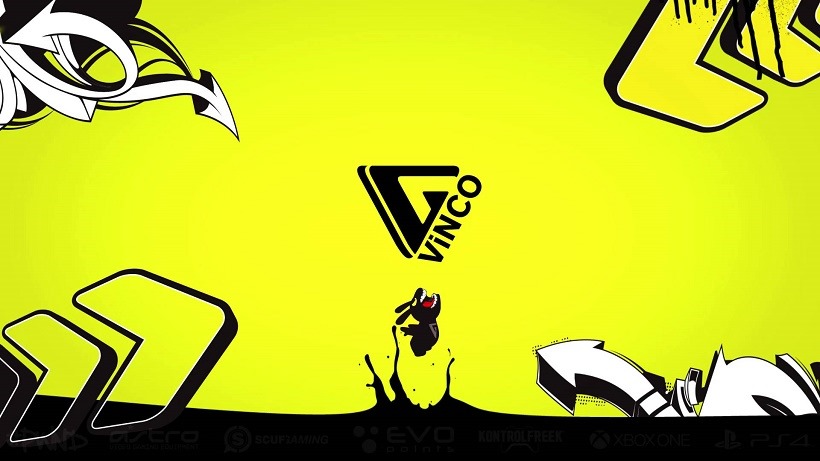 Saturday was rollercoaster of emotions. I love all eSports, especially when South Africa is involved, and I got to get my first taste of competitive Halo. I've never played nor watched Halo before, but it's an FPS so I managed to follow a bit. It's important to note that ViNCO Gaming were using a stand-in after one of their players was unable to finalize his Visa – so the cohesion that the team might usually have would be missing.
First up was ViNCO Gaming vs. Team Vitality. Vitality were one of the toughest opponents in their group, but what followed seems like an onslaught. Not knowing too much, I saw a ton of melee kills going on, which is never a great sign in any FPS. I also noticed that the camera was mainly focusing on Vitality players, which also was not a good sign. Vitality took the series and ViNCO seemed brutally defeated.
Next up they took on Team Infused. Unfortunately I was not able to watch this entire game, but it was another unfortunate defeat ViNCO Gaming – knocking them out of the cup.  A fantastic experience for the team on their first International event, and I'm sure more will come.
The current state of local eSports
We've already heard all about the Telkom Masters, and more events are popping up big and small. The year is already off to a great start which will push the competitive curve. No doubt teams will start earning more from tournaments and putting a lot more time and effort into practice. For a long time South Africa has been in an eSports void where the best teams see little to no growth as they're forced to compete against the same four or five teams in every tournament. In Counter-Strike it's often the Bravado, Energy and Damage Control show. In Dota 2 it's Bravado staying on top, and League of Legends has Energy eSports being the undefeated reigning champions for the past two years. Many of these teams have taken a more relaxed stance on their competitive performance because there's no real reason to actually put in effort since they're the best in South Africa. To them that's good enough.
That may be an objective observation, and with recent announcements that may change over the course of the year. Counter-Strike has always remained extremely competitive with the top teams being at each other's heels. Now, however, with real money on the table this is set to change for 2016. This is where we currently are in local eSports. But in my opinion, at an international standard, we're still far off.
Do local teams deserve the participation
Over the past three years we've seen several teams go overseas for various tournaments. in 2013 Energy eSports went to ESWC for Dota 2, 2014 Bravado Gaming went to MSI Beat IT for Dota 2, Energy eSports went to ESWC in 2014 for CS:GO, Bravado Gaming went to Dreamhack in 2014 for CS:GO, in 2015 Bravado Gaming went to ESWC for CS:GO, and finally we saw ViNCO Gaming at the Halo World Championships this past weekend. There's also the annual MSSA IeSF participation, but those are far from our top individuals in each respective eSport.
Often when a South African team qualifies for an international event the announcements are hit with a wave of mixed responses from fans of the title. A minority are congratulatory, filled with kind words about exposure and development, but most are filled with ridicule and concern over our participation. One of the recurring themes are that we do not deserve the spot, and a more competitive professional team are losing out because we are there.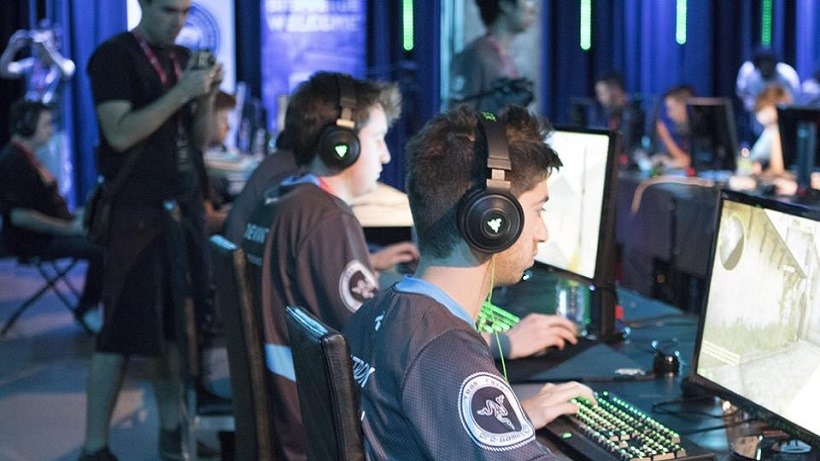 Bravado Gaming at ESWC Montreal
In almost every single tournament, Bravado's performance at MSI Beat IT and The Southern Barbarians performances aside, South African teams have not made it through the group stages. Most could not even take a game. This of course was met with more ridicule and even more questions on whether we do really deserve spots in any international competitions.
Personally I think while international exposure is great, we still are not ready to compete at the highest level. The skill gap is high, and the people who put in the most time into practicing are still struggling to hit that threshold. I don't doubt that at the moment the skill level in South Africa is exponentially growing, but at the moment I think our growth should be focused in South Africa. We no longer have that void where skill hits a cap – and instead our teams are becoming stronger every single tournament,  and that's what South Africa is offering at the moment: plenty of tournaments. We may deserve that spot in international tournaments, but don't be surprised when the comments arrive about us taking a spot away from a team who may be able to compete at a higher level, because they're not incorrect in saying that.
How can we improve?
The golden question. What can we do as a country to improve in eSports?At the moment we're on track to improving. We've got huge competitions coming up, with big prizes and our players are going to kept busy throughout the year with eSports tournaments every month. There's always the ultimatum of sending a top team to bootcamp in a foreign country to improve their skills, especially in Counter-Strike. Dota 2 and League of Legends have European servers where teams are exposed to players much better than them, which has aided our growth in the past. As cliché as it sounds, the only way we are going to improve and close that gap is by playing more. Not just the casual 3 hours at night with your friends; actually playing competitively and being rewarded.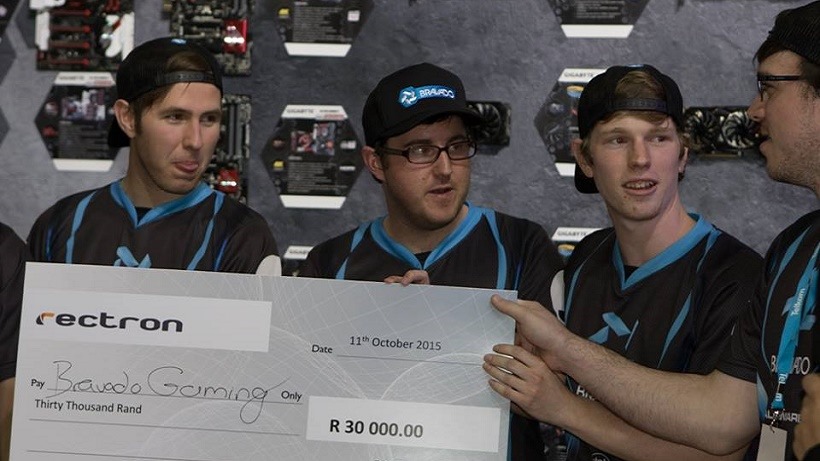 Bravado Gaming Heroes of the Storm with their winners cheque.
Until our players are able to dedicate themselves, like sportsman do, we will remain at a major disadvantage. Professional teams are putting in an excess of 8-9 hours of practice a day, spread out into different forms of practice. This means our players will need the time and place to practice, which means they need enough remuneration. This is capable with more tournaments offering sufficient prizes. 2015 was a step closer, and now in 2016 we're going slowly reach that curve while a new breed of cyber athletes are born.
Like esports?
Check out esports central
Last Updated: February 8, 2016