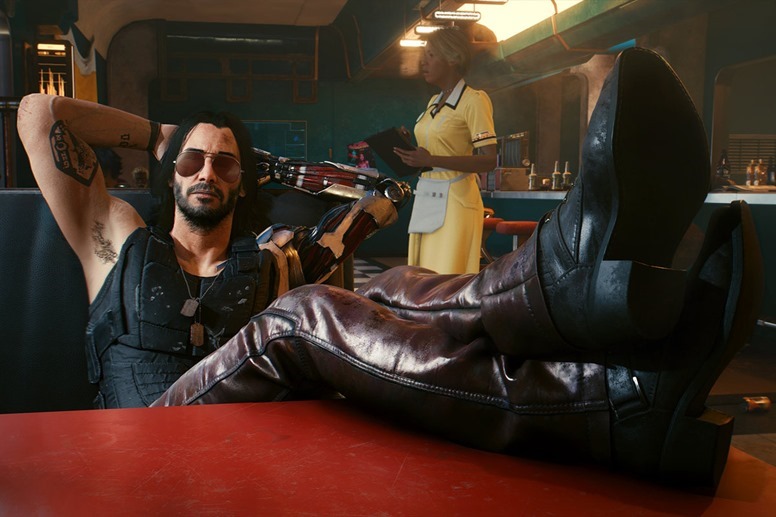 Is Cyberpunk 2077 still in a rough state currently, plagued by bugs and devoid of certain promised content? Absolutely. Will the game get better in time? Probably, as CD Projekt Red has been hunkering down to bring the ambitious dystopian sandbox up to speed in the wake of an infamous launch. Those updates will take time though, and in an ironic twist, even longer thanks to some real-life cyber punks hacking into CDPR's servers and running off with valuable source code to the game.
Thanks to that brazen attack and the "extensive scope of the update', Cyberpunk 2077's hefty patch has been delayed from February and won't be here until late March. "Our goal for Patch 1.2 goes beyond any of our previous updates," the studio said.
We've been working on numerous overall quality improvements and fixes, and we still have work to do to make sure that's what you get. With that in mind, we're now aiming for release in the second half of March. It's not the news we enjoy sharing, but we want to make sure we launch this update properly. Stay tuned for more information as the time draws closer. Thank you for your continued patience and support.
To say that Cyberpunk 2077 had a rocky launch would be to say that the Titanic has a weird relationship with icebergs. Since its arrival, CDPR has been focusing on doing damage control by patching a game that arrived two years too early on the market and saw unprecedented refund policies activated on Xbox and PlayStation consoles.
The recent cyber-attack didn't help matters much either, with the criminals demanding an extortionate sum from CDPR for the pilfered source code to Cyberpunk 2077 and The Witcher 3. CDPR refused to bend the knee though, and it has been reported that the valuable files were auctioned off on the dark web.
The studio's not taking this theft lying down though, and in addition to its ongoing investigation, it has let loose the DMCA takedown hounds to slow the spread of its stolen software.
Last Updated: February 25, 2021