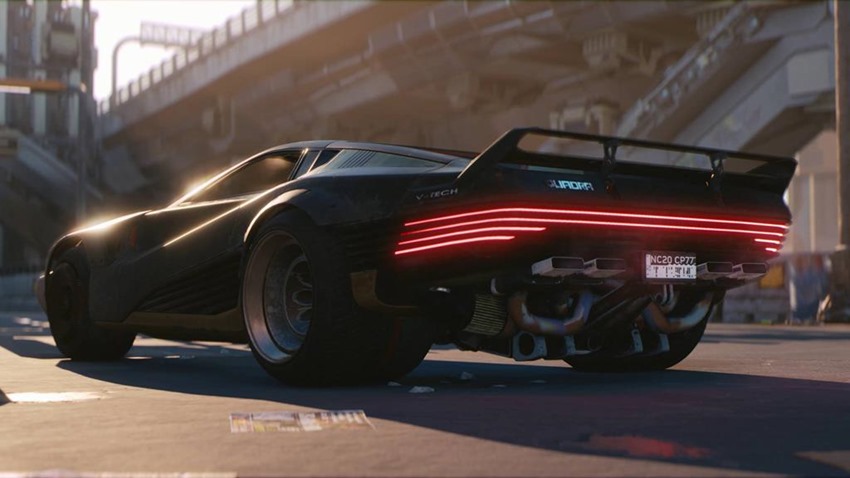 A game may look good, but those visuals mean nothing if there isn't some solid audio driving the action forward. Crafting music in a video game is often a thankless task, as the job of creating a symphonic atmosphere is rarely noticed by fans when it's done right, while the sound of silence speaks volumes when the job is done wrong.
Think Skyrim's rousing score that made you feel like a true dragon-slaying badass, or for a more recent example the stirring orchestra that made Spider-Man feel like a true hero in his own game last month. These are the audio cues that drive a project forward, and Cyberpunk 2077 won't be any different. Cyberpunk 2077 is obviously leaning towards a more techno beat for its musical backdrop, but it's not solely reliant on just the sound of synthesisers and assorted beeps to tell its not so subtle story.
"So, the atmosphere is obviously very important. It's crucial for the game in general but what we are trying to do actually is not to ring that dystopian bell too much," Cyberpunk 2077 composer Marcin Przybyłowicz said to Gamer Pros.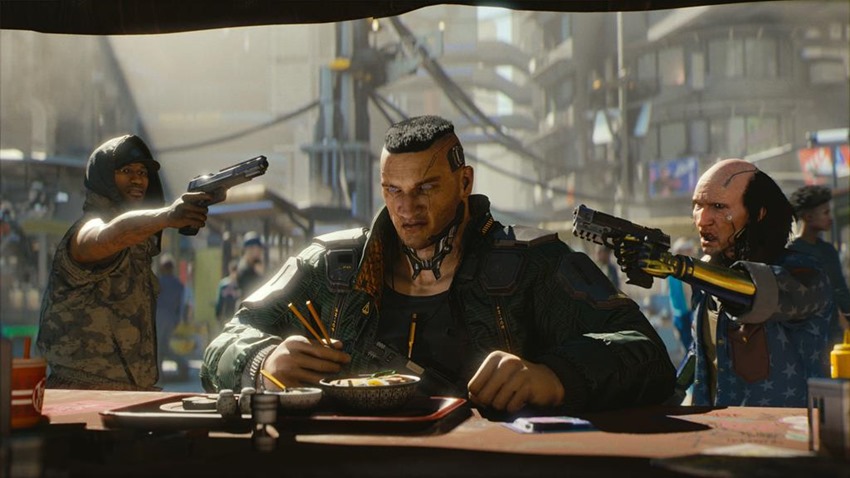 It's obviously going to be there somewhat, that dystopian element, in the music as well. But, as everyone has already seen, because recently this almost 50-minute gameplay was published so, everyone can see how Cyberpunk 2077 looks now, at the moment. So, everyone can see that our game is cyberpunk-inspired with our twist basically.

Also, in terms of visuals, in terms of atmosphere, in terms of narrative, in terms of attitude also, it's not all about the, you know, gloomy guy in a trench coat drinking bourbon or whatever in a bar talking about how shitty of a day he had, or talking about how his ex-wife is ruining him because he's divorcing her or whatever, and by the way he also has this case and he doesn't know how to crack it.

We are trying to show that cyberpunk doesn't have to always be all about a rainy night and depression, that at least is how I understand cyberpunk. Also, having experience playing Cyberpunk 2020 in high school, I think this game is all about the attitude in terms of atmosphere. So, I am trying to reintroduce punk with the music to our project. It doesn't mean we would have Sex Pistols playing all the time, for example, in-game because it's still supposed to be 2077.

But what I am trying to nail down is this atmosphere of having both, basically. Having certain attitudes towards everything in the world because the most important thing, for me at least, in Cyberpunk 2020, the pen and paper version, was one sentence: Style Over Substance. So, it wasn't the most important thing in the paper version of the RPG to… win or lose, for example.

It was all about the style of doing that thing. Okay, you may die or you may lose but at least you do it with style. So that's what I'm trying to do with the music. I'm trying to inject this feeling into the narrative, or help the narrative with highlighting certain elements of the music to make players feel that.
I dig that. If you're looking to nail the idea of being a punk, it's all about the right attitude in my opinion. Blazing your own path, saluting the man with a middle finger and not being tied down by the establishment. With a game that looks very much like it wants to give players a certain sense of personal freedom, having a soundtrack that ties into that anti-authoritarian vibe is an absolute must.
Attitude, independence and making your own way in a merciless future. Should be interesting to see and hear what CD Projekt Red imagines life to be like in a few decades.
Last Updated: October 3, 2018