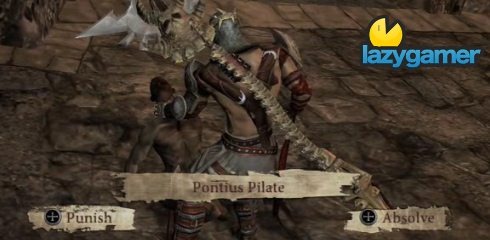 I have been keeping a side eye on Dante's Inferno ever since it's bizarre marketing took centre stage and now that Modern Warfare 2 has been released I can start paying more attention to it.
Granted it's only arriving next year February but we are going to be able to download a demo in December of the entire first level.
I have attached the latest dev diary after the break as well and if you were wondering whether or not this game is really going to be any good I would strongly recommend watching it. Those killer babies are awesome.
If you are a Christian would you absolve Pontius Pilate from hell as depicted in the header image above or punish him even further? I like the conundrum as you are taught to turn the other cheek and forgive people but this is the man who crucified your saviour…
For the religious non Christians, are you happy to play this game even though it is based on the Christian faith? Or does that just feel unacceptable to you?
Source: Joystiq
Last Updated: November 11, 2009