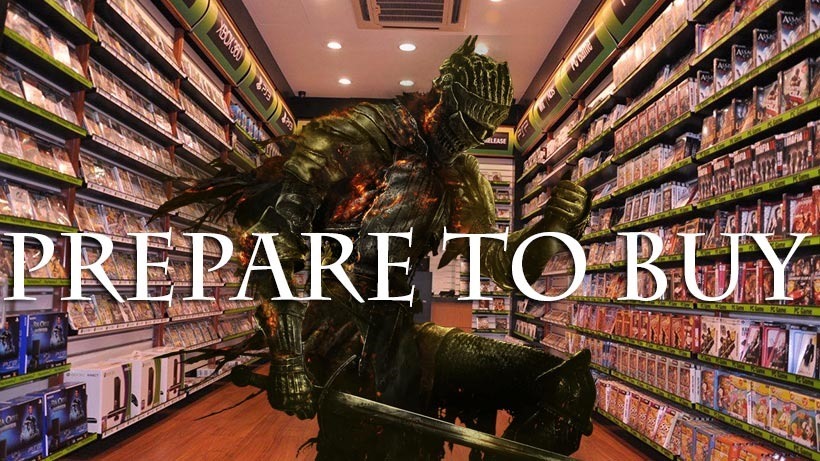 Of course Dark Souls 3 is getting a season pass. Of course it is. Far be it for me to judge anyone for spending upwards of a grand on the most punishing gameplay around, as I usually drop more than that on a visit to Madame Whipley's house of pain every week. In addition to the regular Dark Souls experience, a season pass was leaked on the Australian Xbox Store.
According to the page which has now been taken down (via Reddit), the season pass would have given players access to two DLC packs that will include new maps, enemies, bosses and additional adventuring gear in the armour and weapons department. There's no price yet on that DLC, which is normally discounted in the season pass, as is the norm for most Xbox One games these days.
Here's something that also needs to be confirmed: Pre-order Dark Souls and you'll get the first game for free on Xbox One backwards compatibility. Listed on the Australian Xbox Store as well (THAT'S NOT A LEAK! THIS IS A LEAK!), were details for a digital purchase of Dark Souls 3 earning players the original game.
It's a nice touch, for players who most likely already played the first Dark Souls, screamed at it and traded it in for a R50 credit which was then used to purchase an older Assassin's Creed game. Probably. Still, more Dark Souls numero uno is good news for any fans who want to go back to the beginning of the series roots.
Dark Souls 3 is out April 12 on PC, PlayStation 4 and Xbox One. Conveniently, so is my revolutionary new technology that will prevent you from Bataranging your controller through the TV screen. And yes, it is a glorified bungee cord that I made sound advanced by suffixing it with the number "3000" at the end.
Last Updated: February 16, 2016