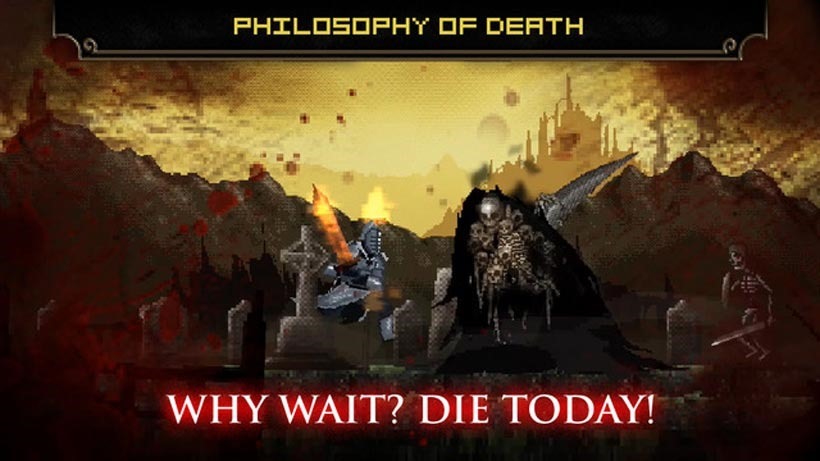 I'm not a Dark Souls fan. Sure, it has an audience, but I'm not in that crowd. Maybe it's the oppressive environment, the never-ending stream of nightmare fuel monsters and the medieval architecture that make it…Wait a minute. I've been playing Port Elizabeth: The Video Game again. WHOOPS! Jokes aside, Dark Souls caters to a very specific type of player.
A gamer who is looking for a challenge, lore and the endless insanity of trying the exact same moves against a boss monster for the better part of an hour and wondering why it just isn't working before hurling their controller into the upper parts of the stratosphere. I'm not one of those chaps. I like my action lean, over the top and with a power fantasy usually reserved for the people who write Superman movies.
Maybe Slashy Souls can balance that desire out for me.
Yep, in yet another Bane reference from The Dark Knight Rises, Dark Souls is going mobile. Publisher Bandai Namco has announced Slashy Souls, an iOS and Android game that is now available for gamers on the go. While it's not directly linked to Dark Souls proper or the famed Guns 'n Roses guitarist, Slashy Souls is inspired by it and is focused on various challenges as done up in ye olde 16 bit style from the Sega Megadrive and SNES days.You've still got all your usual weapons,spells and several bosses who are ready to rip you a new colon should you tangle with them.
Here's a charmingly retro video of it in action. Look upon my pixelated art ye mighty, and despair over facing that boss yet again:
It's out right now on iOS. For free. Provided that you're ready to face the cruellest of all Dark Souls bosses: The urge to defenestrate your iPad with reckless abandon should the going get really tough.
Last Updated: February 29, 2016