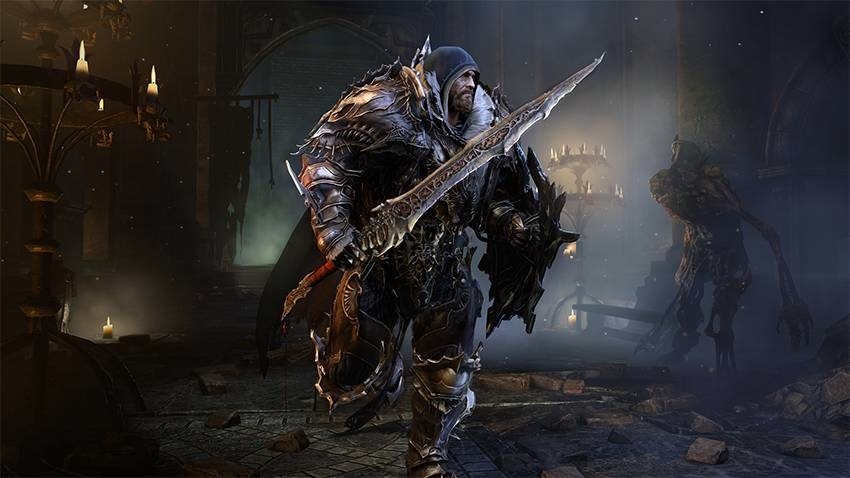 Lords of the Fallen was…well, it was just okay. As a middling Dark Souls clone, the game fell short of some of its grand ambition. While it had a great aesthetic, good combat and passable lore, it just didn't pack in the design ethos that makes Souls games so good. FROM's games aren't just difficult for the sake of it. Instead they're superbly balanced games encourage and foster exploration and patience. Lords of the Fallen tried, but didn't quite nail it.
However, it showed potential, and promise – and its sequel, announced in 2014 shortly after the first game's release, could have been something special. Could have.
It seems that Lords of the Fallen 2, which would have had an increase in scope has had that scope reduced. The team working on it has sadly also been hit with layoffs.
Speaking to Eurogamer, CI Games' Tomasz Gop says he's been let go from the studio. He worked on the first game, and had done extensive work on the second.
"I was let go because of a reduction in team, in scope, in budget, in business approach," he said. "Almost two years I've been working on the sequel and I have not seen it leave the concept/vision stage. I was working on something I was really 100 per cent into and we were not producing the game."
One of the reasons that CI wasn't producing the game seems to have been its focus on the ill-fated Sniper Ghost Warrior 3. That game was a little overambitious and undercooked – and may have directly resulted in CI's downsizing. If you'll recall, the company recently admitted it made a terrible mistake in trying to make SGW3 the next Far Cry.
"We simply made the wrong math considering the size of our team and the originally given timeframe. By positioning the game in a AAA category, it took us away from what we could have done great. Instead we spent too much effort trying to catch up with other AAA titles in terms of their production values and features. That was a big mistake," said CI Games' Marek Tymiñski
.
Spending too much time and other important resources on a gamble may have been to CI's detriment.
"There came a time when Sniper [Ghost Warrior 3] was the most important thing for CI, the next big hit," Gop continued. "It also might have been the reason why Lords was not progressing as fast. Of course it's not uncommon knowledge that [SGW3] didn't go exactly according to plan, especially if it goes for sales. And here we are."
CI has said it'll stick to working within the constraints of their resources, instead of trying to compete directly in the AAA space. And that's a good thing. I think the industry needs more games that fill the many spaces between disposable games and AAA ones.
Last Updated: July 5, 2017