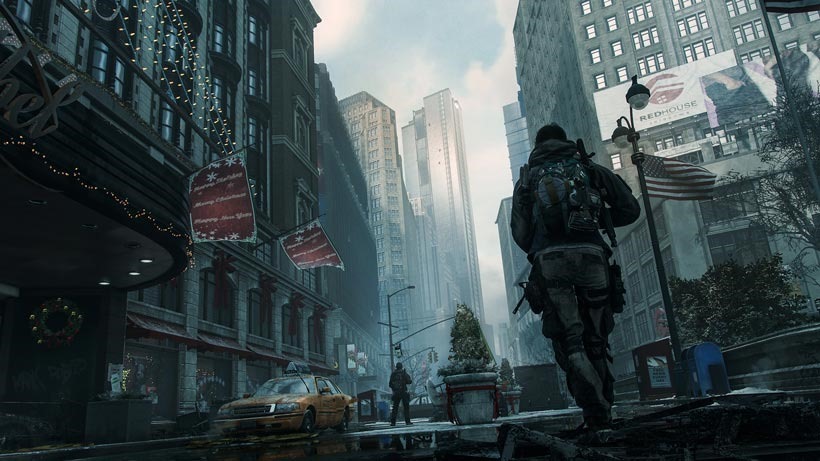 Every big open world game has a similar problem. For all the side activities and random encounters that they try to throw at you, there's a typical malaise that sets in once you've reached the ceiling for character development and progress. That tedious feeling of going through the motions, and finding little motivation to keep on chipping away at the world around you.
That's a problem that The Division will have to face eventually, once the ol' level-cap settles in and all of New York City has been explored. But the developers behind The Division are well aware of this endgame hurdle. Speaking to Mashable, Creative Director Magnus Jansen said that a slow roll-out of end-game content will help keep The Division alive, as will the Dark Zone changes that occur when you ding the level 30 cap on your character.
"Once you hit level 30, the max level, we create a new instance of it, so players will be entering into this all new repopulated Dark Zone basically," Jansen said.

There's also PvE endgame and goals and challenges. Things for you and your group to aspire to. Difficult things that you really want to set your sights on and accomplish.
We're slowly going to be rolling [endgame] out for free in the beginning. We will sell more stuff for you to do in the game in the form of [DLC], but there won't be a pay-to-win or a pay-to-get-better-gear or pay-to-get-more-Dark-Zone-credit.
So while there won't be any pay-to-win items for sale in The Division, cosmetic items to tailor your agent with will be plentiful. And that's something that I can live with. If you missed out on the initial beta weekend, don't delete your game client just yet for The Division as there's some rumour-mongering doing the rounds of a second beta being available in the middle of the month.
Until then however, you're going to have to wait a little bit longer to randomly shoot strangers in the back when you're in the middle of a Dark Zone. Or if you're playing when the US gamers are normally asleep, that itch to team up with unfamiliar faces in a Dark Zone will need to be put on hold until the March 8 release.
Last Updated: February 8, 2016