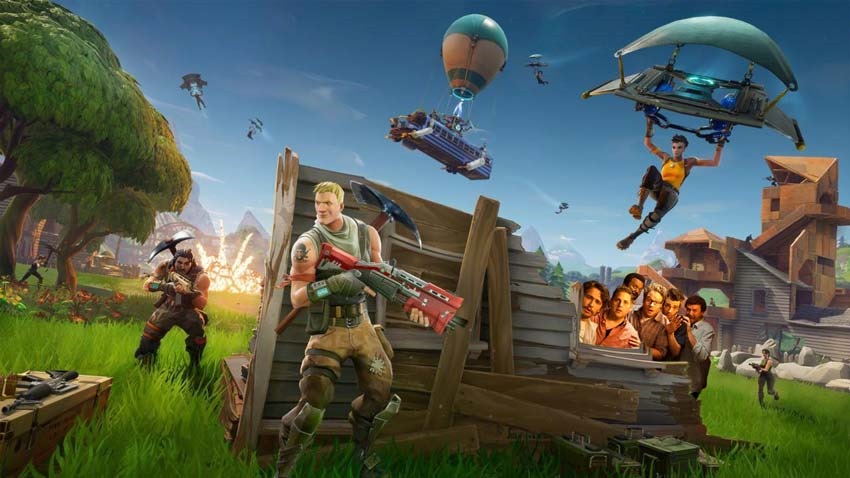 Fortnite: Battle Royale's greatest triumph is how it has managed to adapt with the times and create a map which is always evolving. From Dusty Divot to Flush Factory, the landmass may be familiar but the action inside of it has played home to some of the biggest events in video games. That being said, a change is necessary if Fortnite wants to continue dominating the games market and avoid stagnation.
That change could be coming soon, as after years of season finale events that had transformative effects on the map, a new location could debut in season 11. That's the word according to data miner Lucas7yoshi, who believes that evidence for such a new addition to the Epic Games juggernaut is around the corner. Or at least something that suggests "a new map is likely, or at least a massively changed one."
Lucas7Yoshi dug the info out of code files, although some of the names do fall in line with other existing locations in Fortnite. The other prevailing theory is that with the current Rifts being spotted inside of Fortnite, the wibbly wobbly timey wimey nature of these portals returning old locations back to their prime spot on the map and only allowing for slight alterations, could then result in the map itself being transformed into a far-off future version of itself. Hence the "massively changed" comment.
On the other other hand Darryn, another leak by FortTory resulted in data for an event going by the name of "The End" rocking up some time in the near future. The end of Fortnite as we know it? Before you pop your champagne, dial back the enthusiasm because if that event is real then it probably signals the demise of the current Fortnite map in favour of something new.
Whatever is coming, it's going to be absolutely gigantic as Epic Games works to keep their blockbuster game world alive and populated. Change is good, and with a new arena possibly on the horizon, exploring that new zone is going to result in players all starting off on an even playing field once again.
Last Updated: October 3, 2019