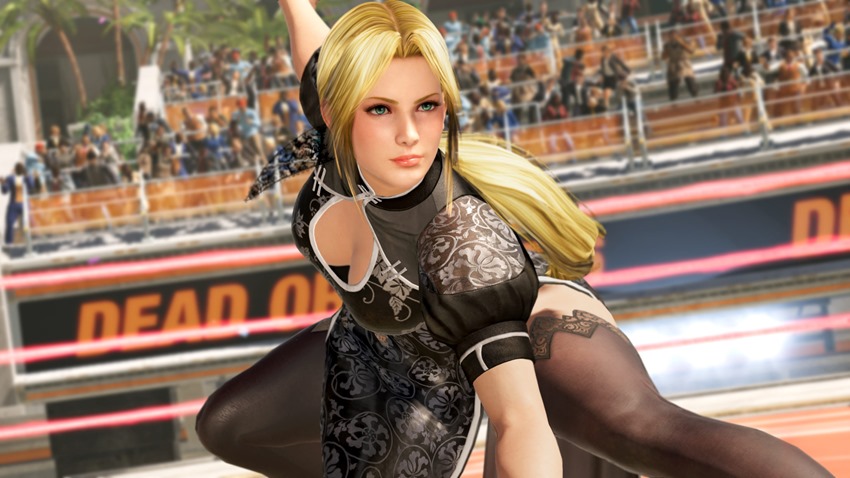 It is the future year of 2000. The world is weird, as catching a flight has yet to become a laborious gauntlet run through security checkpoints thanks to militant jackasses intiating one of the most visible public attacks of all time, physical money still reigns supreme against the concept of bits of coins and Microsoft is only just thinking of breaking into the gaming industry with their own console that won't be a gloriously massive X.
And there I am. Young, fresh-faced and utterly transfixed at a screen while my hormones rage within me and create a pubescent blitzkrieg across my thought processes as I watch players engage in some Dead or Alive 2 action. It's not the combat on the screen that I'm mesmerised by, but rather certain other…assets. You could say that I was mammarised by what I was seeing, a collection of jiggles on the female form that would put Baywatch to shame.
Years later, and while I might be slightly more mature, Dead or Alive is still saddled with the title of "that boobie fighter game". A pity, because Dead or Alive has always been an exciting and hard-hitting brawler. Look beyond the tittilation on the screen, and every single combo in that game is a masterclass of footwork, spatial awareness and actual martial arts.
Dead or Alive 6 aims to make players aware of its pedigree, not just by toning down the chesty physics, but also by heightening its action. To do so, the latest sequel is aiming to outfit its more buxom characters with outfits that would realistically create more restrictive movement up top so that characters can move more naturally.
"In terms of the number of male versus female characters, this is only what we've shown so far, but in the end there will probably be more female characters," director Yohei Shimbori said to Game Informer.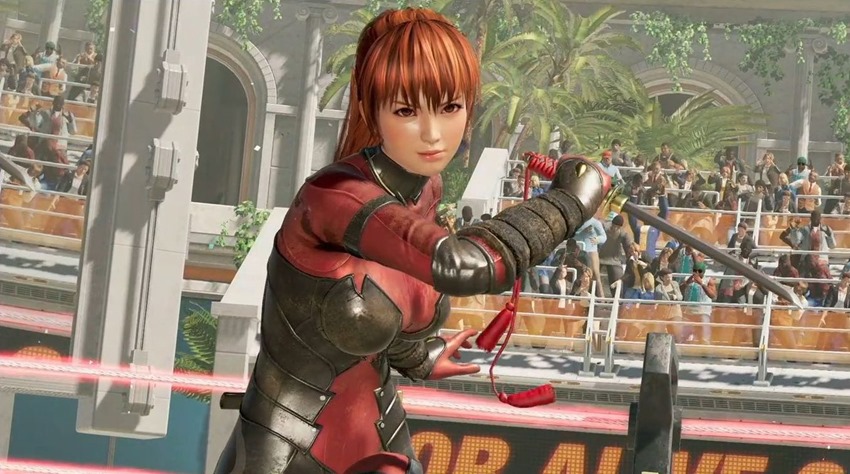 This is because we've done some marketing research and we found that the series' fans are really looking forward to female characters. Part of our job is to please the fans so it will be [tilted] toward women.

In terms of the chest movement, it's something that's been in the game since Dead or Alive 1, but there are some outfits in the game where there isn't any movement. [Shimbori then shows us two different costumes for Kasumi, one made of tougher, leather-like material and her traditional costume, made of cloth, noting it wouldn't be realistic for the former to have much movement.]

Depending on the outfit itself and the material, whether it's solid material or soft cloth, it will be different. We look at the way the body moves, not just the breasts, but other elements, too. We are really looking to show more natural body movement. With this current build now, it's probably only 70 percent implemented into the way it's going to be in the end. It's not something that we're trying to put in people's faces, 'Oh, look at the breast movements!' or anything.

However, it is an element of the game that fans of the series do tend to be geared toward. We're working within our fan expectations, and we do want to dispel any rumors that there is no movement whatsoever. That's been a misunderstanding. We also hope people don't just focus on a specific body part because we are putting a lot of effort into the entire character, right down to facial animations, bruises, scratches, and sweat. 
That's kind of neat. The small touches like this make a game stand out, even if you don't recognise it straight away. There's nothing wrong with a bit of realistic jiggle in how a character moves, but when said jiggle is distracting and bounces around like uncontained flubber within a satin top, it takes your eye off of what makes a game truly special.
Dead or Alive 6 brings its more realistic wibble wobble to console and PC on February 14.
Last Updated: October 8, 2018