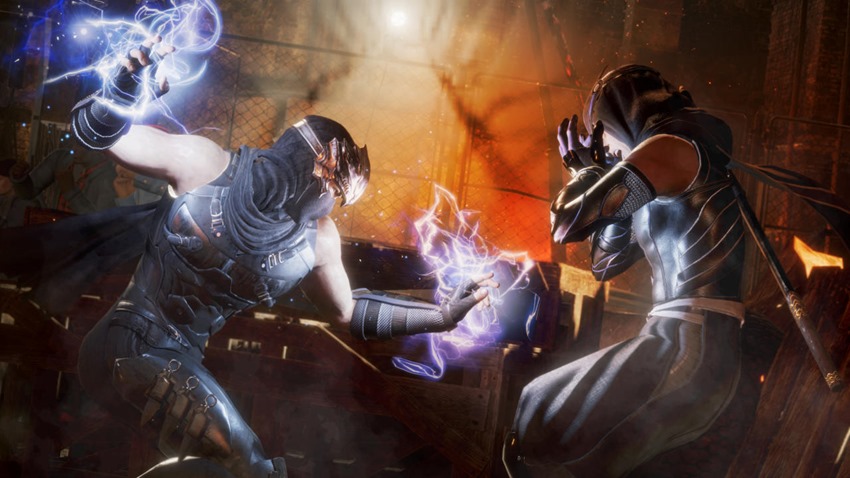 Who doesn't love that little extra something something that makes the best fighting games stand out from the pack? Street Fighter has Hadoukens aplenty with its tried and tested gameplay that keeps the action on the 2D straight and narrow, Mortal Kombat has always juggled gore with equally meaty combo systems and Tekken's face button per limb system of dealing out pain in 3D has always been a joy to experience.
Then there's Dead or Alive. It may have a reputation for being a fighting game series whose visuals have always matched a slow-motion jog on an episode of Baywatch, but beneath the titillation lies one of the most competent fighting games around. Imagine a fisticuffs system built around rock paper scissors, only the rock is a hard right to the jaw and the scissors being an arm-bar that makes your shoulder socket pop like a bowl of Rice Krispies and you get the idea.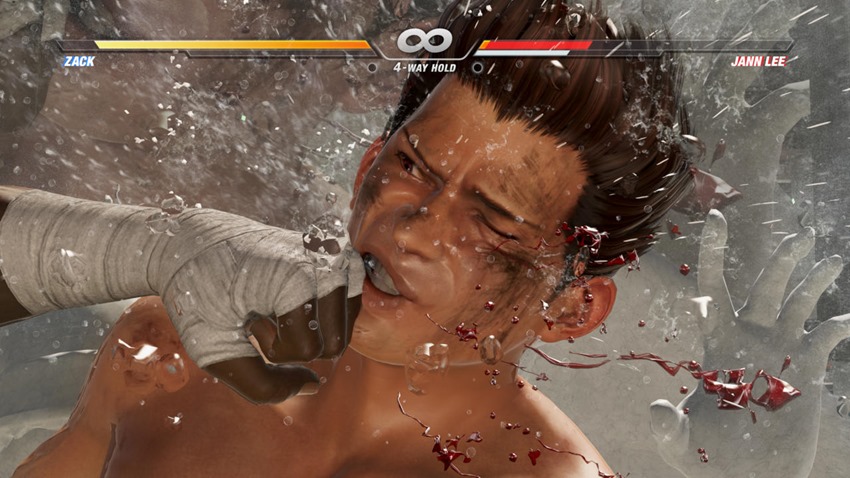 The next Dead or Alive is aiming to emphasise its content over the usual best of the chest appeal that has driven previous games in the series. One aspect of Dead or Alive 6 that's looking to draw in a new crowd? The inclusion of special moves that create a more cinematic breaking of bones that'll look right at home on a TV screen or a big tournament. "Who doesn't love eSports?," Dead or Alive director Yohei Shimbori said to GameSpot of the more cinematic and intense moves.
Spectators who watch the game can more easily pick up on DOA6's action. The new moves create slow motion effects that allow the combatants a moment to check out their competition, the audience to see if either contestant is nervous, and announcers to catch up to the action of the fight. These new moves are as much for the spectators as they are for the players.
If you are planning to pop into Dead or Alive 6 for more of its ludicrous story, worry not: That'll still be a major focus in the upcoming sequel. "We're going to continue that story in Dead or Alive 6," Shimbori explained.
DOA5 had a problem, though, in that people didn't completely understand what was happening. It wasn't always clear. We want to use DOA6 to clarify the storyline. Timeline-wise, DOA6 starts immediately at the end of DOA5. It won't be seconds after, but DOA6 picks up the storyline right after DOA5.
I've always had a soft spot for Dead or Alive, one of the few remaining fighting games from the land of the rising sun that still clearly has a place in the modern landscape of the genre. If Dead or Alive 6 can take the existing gameplay architecture of previous games and improve it with a focused eye on the smaller details while drawing in new players, then I'm already wheezing with excitement for what's to come in 2019.
Also, my eyes are up here, perverts.
Like esports?
Check out esports central
Last Updated: July 16, 2018