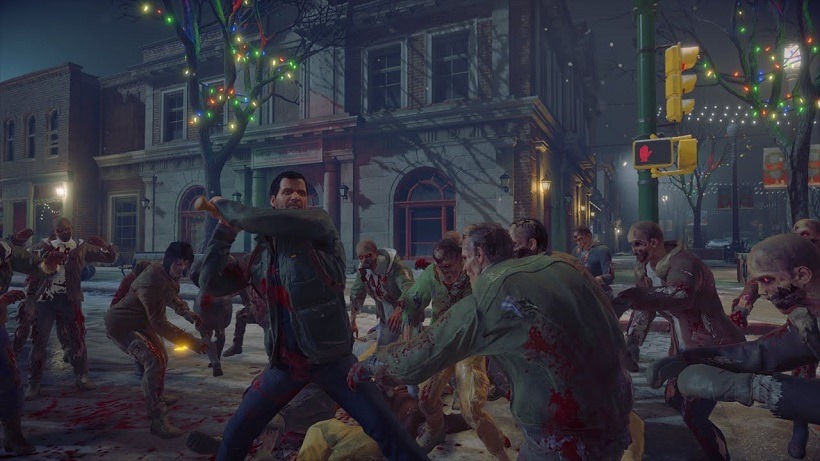 If you've ever played a Dead Rising, you'll know that they're the type of game that you either love or hate. I personally loved my time with the outlandishly goofy second title, but found the third to be a tired, boring slog. Dead Rising 4 is out in just a few weeks (yeah, seriously), and I'm in two minds about it. One thing that is a massive plus is the removal of the game's infamous time limit – a mechanic which is apparently going to be made into DLC.
Capcom yesterday revealed the content of the Dead Rising 4 season pass, which will run for $29.99 and be included in the game's more expensive Ultimate Edition. The Pass will give players access to three very different pieces of content, released periodically throughout next year.
The first, named Stocking Stuffer Holiday Pack, is exactly that. Without anything of notable substance, the pack contains new festive weapons, vehicles and costumes for you to use for five minutes and then forget they ever existed. The second is far more enticing, with Super Ultra Dead Rising 4 Mini Golf adding co-operative min-golf to the action title with a distinct undead twist. It's going to be hard to hit that hole in one with a zombie gnawing on your arm I reckon.
The final piece of DLC is the most significant though. Frank Rising will put you on the clock once again, as series mascot Franck races to find a cure fore himself before turning into a brain craving hipster. It's kind of the entire plot of Dead Rising 2, but with one less daughter to worry about and much fewer biker jokes to roll your eyes over.
Dead Rising 4 is still slated to launch on Xbox One and PC this December 6th, although given the lack of pretty much anything we've heard about it since E3, I'd be cautious.
Last Updated: October 20, 2016