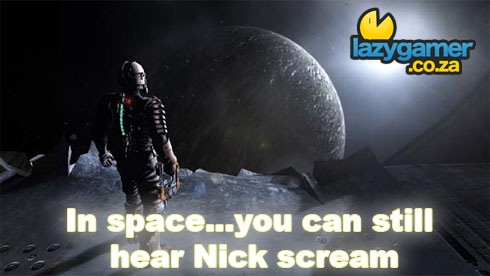 Dead Space was an incredible psychological horror experience. A brave new Ip release from EA, Dead Space filled the gap that Rsident Evil left when it changed focus to being considerably more action oriented. We'll not even mention Silent hill, because it's been rubbish since the 2nd one.
Anyway after the jump you'll find a leaked trailer trailer for the game, that shows not much other than Rorschach ink blots and the fact that Isaac is sporting a pretty bad-ass new suit. He's also quite likely gone batsh*t insane. I can't wait for a sequel – but it seems I may have to buy a few new pairs of pants before it arrives..I may need to change them regularly.
Hit the jump and check the trailer before EA yanks it off of Youtube.
Last Updated: April 29, 2010