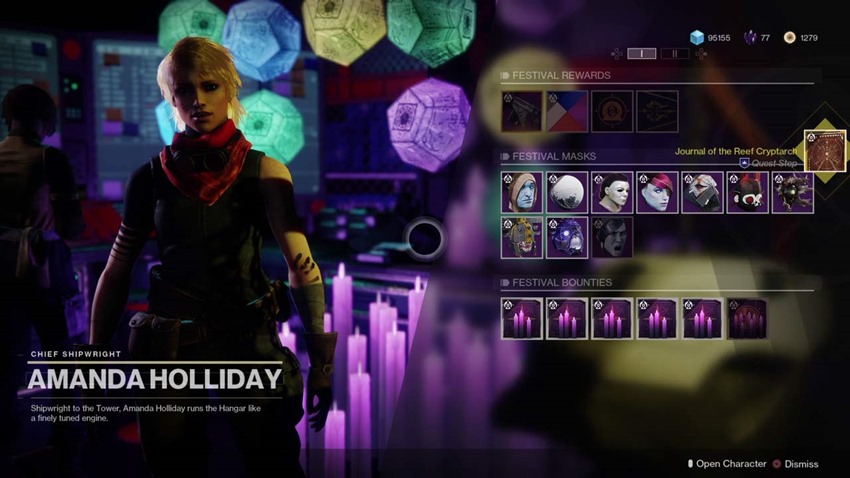 Thunder! LA LA LA LA LAAAA! THUNDER! Back in the days of the original Destiny, Bungie's idea of any problem in the cosmos being solved by more bullets was best emphasised by the use of heavy machine guns. Essentially auto rifles with all of the bullets ever, these heavy lead-spitters were monsterous when Destiny first arrived.
And then they all vanished, because Dominus Ghaul is a jerk. Heavy Machine Guns will return in Destiny 2's Black Armory update in December, but you won't have long to wait to get a proper taste of these reworked death-dealers. A couple of weeks back, data-mining for The Festival of the Lost revealed that at least one quest would reward players with a reimagined Thunderlord. How do you get one? Here's how…kind of.
How to start the quest for Thunderlord
Amanda Holliday wants to speak to you, so head on down to The Tower and find her in the hangar. Amanda will start you on a quest that is called Journal of the Reef Cryptarch, which will have you investigating just who was responsible for killing Master Ives over on the Reef.
Acquire Journal Pages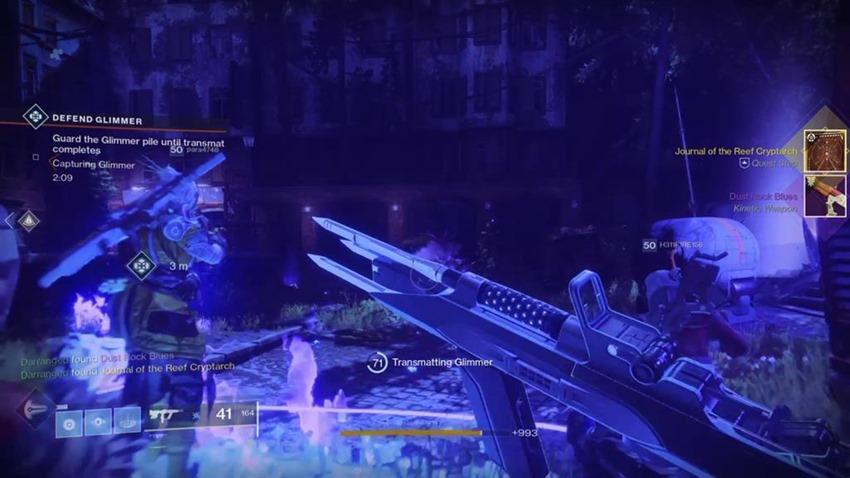 You'll need to find several pages for the journal that Amanda hands you, which can be acquired from a number of sources: Decrypt legendary or Exotic engrams and take down powerful Fallen in the European Dead Zone. The second option is the easiest, as you can simply head down to the EDZ, wait for a Glimmer Excavation public event and score challenging Fallen kills right there in one go. Easy peasy, especially if you're packing a Riskrunner in your arsenal.
Twiddle your thumbs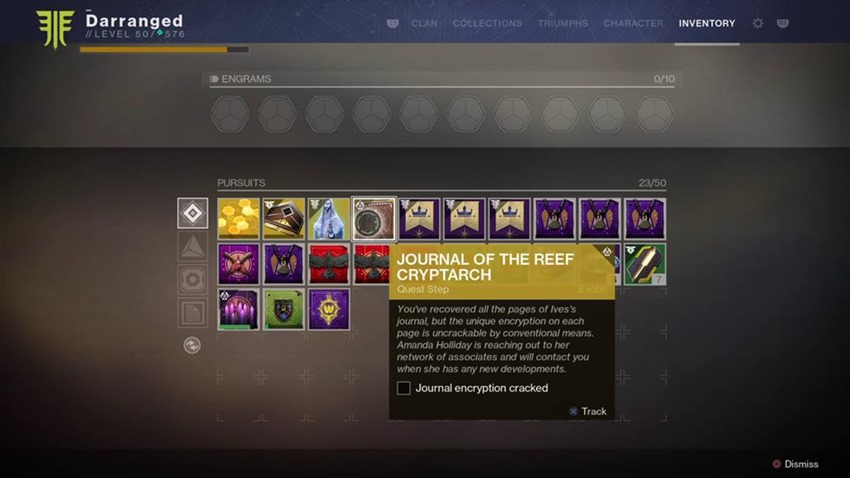 Yup. Completing the first step of Journal of the Reef Cryptarch will reward you with a message that Amanda needs time to crack the encryption on the pages, which according to the original data-mining source, is a process that will have players working at this quest for the next three weeks as multiple new steps are unlocked over several days.
I'll update this list as those new steps are added, and I'll also pray that one of those steps does not revolve around killing invading Guardians with a hand cannon in Gambit again. I've got OG Ace of PTSpades from that exotic quest.
Last Updated: October 31, 2018