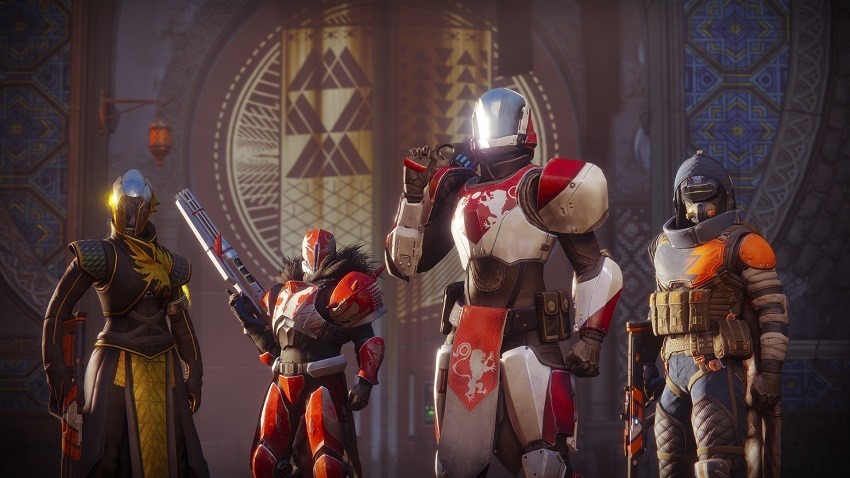 Earlier this week you might have been surprised to see some microtransaction data for Destiny pop up on Steam. The first game never made its way to PC, and its sequel is going to be distributed through Blizzard's Battle.Net at launch. The appearance of Destiny related items on Steam might have suggested a test of the platform, perhaps for a future roll out of the game. That was the prevailing thought, but Bungie has set the record straight. Destiny 2 will not come to Steam.
Re-confirmation of the game's exclusivity to Battle.Net was given by Bungie community manager David "Deej" Dague via Twitter. Dague explained that the appearance of Destiny on Steam was simply a mistake, and that Bungie is committed to launching the game solely on Battle.Net for the foreseeable future. He stated that anyone who bought the items (I mean, why would you) would get a refund from Valve soon.
Destiny transactions on Steam were made available in error. All purchases will be refunded manually by Valve. Sorry for the confusion!

— DeeJ (@DeeJ_BNG) August 15, 2017
We're with Blizzard. No plans to release Destiny 2 on PC anywhere else. Pass it on.

— DeeJ (@DeeJ_BNG) August 15, 2017
Still, it's a weird error for Bungie to have on a platform they're supposedly not going to be selling on, which doesn't wipe away the suggestion that something, something Destiny related might end up on there one day. For now though, it does seem that Activision wants to keep things very in-house. With Battle.Net under their umbrella, it makes sense for Destiny 2 to only be supported on there, as it becomes the first non-Blizzard title to be offered through the client.
You'll get to see it for yourself soon too. Destiny 2's PC beta is kicking off later this month, and comes with a host of improvements for your powerful PC to kick in the butt.
Last Updated: August 16, 2017