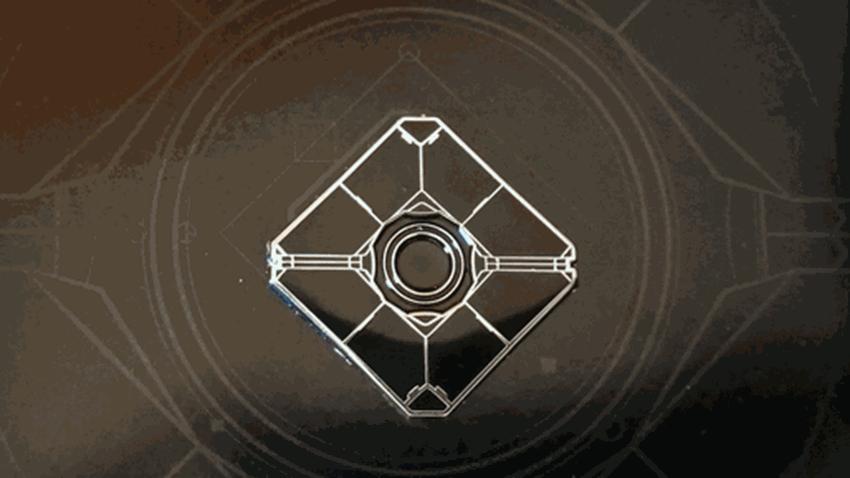 True story: Games journalism may not be a career that will make your friends finally respect you, but at least the soul-crushing reality of this truth comes with a silver lining: Occasional merchandise. Usually, when such stuff arrives, it's a cute and welcome addition to a game that needs to be reviewed. Most of the time I give it away to friends and family, seldom actually posting content about it.
Ordinarily, it's not worth the effort of a story. Ordinarily, I'm also a raving fanboy for Destiny who happens to be saving up to have Ghosts tattooed around his nipples…and elsewhere. Point is, I'm off to Los Angeles next week to go get some sweet hands-on time with Destiny 2. I know this, because I got an invite in the mail. An invite which came with a big clue as to the narrative setup for Destiny 2. Next to an adorable Cayde-6 statue and a badge of what appears to be a dead Ghost, was this: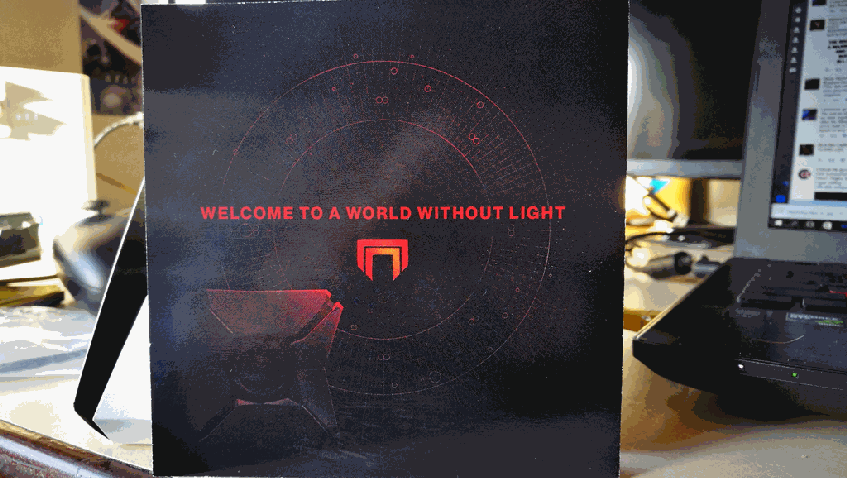 A world without light. That's rather ominous stuff. If you know your Destiny lore, you know that Light is a key driving force in the mythos. Light is what keeps the Darkness at bay. Light is what gives Guardians their strength. Light is the resource of levelling up and an indicator to just how powerful your Guardian was in the first few years of Destiny.
My main Guardian had a respectable 380 units of the stuff attached to him, whereas more top-tier Guardians have broken the 400 barrier in the dying days of the Age of Triumph. Gavin's Guardian is probably weak-sauce in comparison, so feel free to laugh at him. Narratively speaking, a disconnect from the Light makes perfect sense for a Guardian reboot.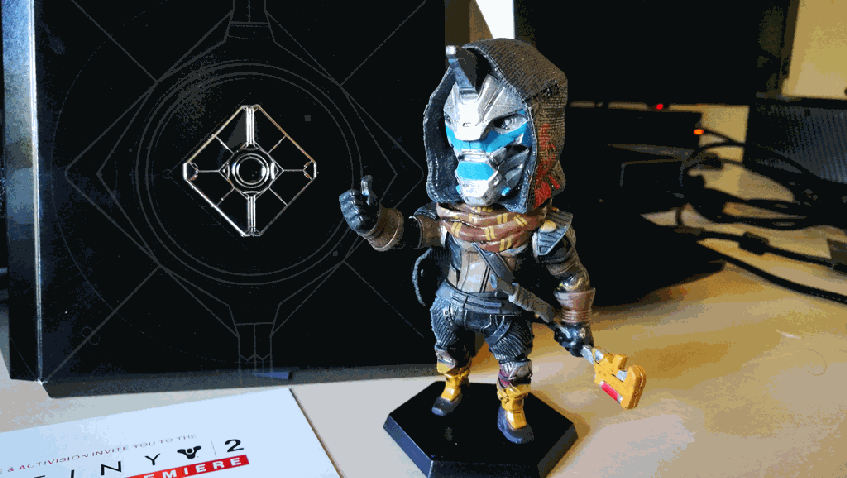 There's no point or fun in kicking off Destiny 2 with a fully levelled up protector of the Last City when the Cabal come knocking on the doors of the Tower, as the journey is more important than the destination. Beyond that, I'm slightly worried that Dinklebot will be out for the count (Sorry Nolan North, Peter Dinklage is my Ghost voice of choice).
The badge that came with the care package is very much reminiscent of a Ghost who has had its light sucked out completely. I can't imagine exploring Venus or the sands of Mars without the little fella. It's all guesstimation at this point however, as the real reveal kicks off next week on Thursday, May 18. The proper reveal stream will be broadcast at 10am in Los Angeles.
Locally, that's 19:00pm. I'll be the giddy pinhead bouncing in his seat, in case the camera focuses on me.
Last Updated: May 10, 2017