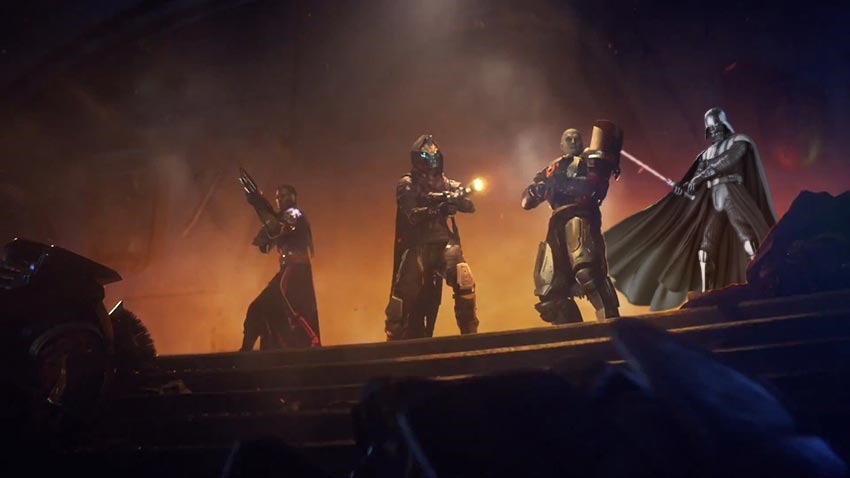 I hear PC gaming is doing well these days. A far cry (not that one) from the days when hack prophets forecast doom and gloom for the oldest of platforms, the PC is more solid than ever before. In fact, you could say that the platform exists in a comfortable ecosystem with the Xbox, Nintendo and PlayStation brands now.
Point is, is that PC gamers will soon get to experience Destiny on a platform that can push games to the visual extreme. It needs to do more than just that, however, to really stand out from a crowded marketplace. Activision believes that they'll have some extra incentive to chuck towards that platform as Chief Operating Officer Eric Hirshberg teased…something in a post-earnings conference call, via Gamespot:
"Destiny's engagement has been the best in Activision's history," Activision CEO Eric Hirshberg said. "We now have a lot of confidence that we're going to be able to keep up with demand with that steady stream of content and sort of keep pace with our players' engagement post-release of Destiny 2. As you know, with Destiny 2's content, we're coupling Bungie's great visionary leadership with multiple AAA developers that have a proven track record here at Activision to help us make sure we have just one great piece of content after another to keep the community engaged.

We're committed to delivering meaningful features that are bespoke for the PC community."
Off the top of my head, I'd dig to see how Destiny 2 could be modded. That's always been a key driving force on that platform, greatly lengthening the longevity of any game around. Just look at Grand Theft Auto V for proof of this, a game which just the other day added a homicidal version of The Lion King to its library of extensions and mods.
Last Updated: May 5, 2017