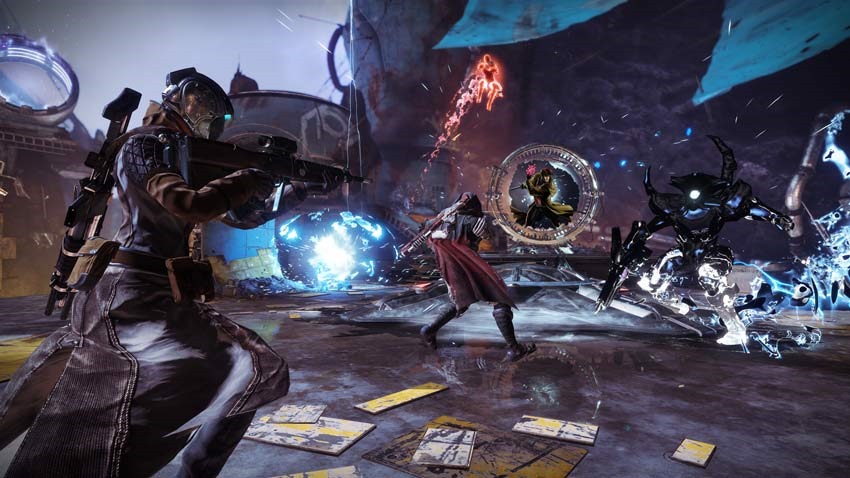 Destiny 2 is bringing a lot of new content to the table next month, but chances are that for anyone who is looking to get invested, it's Gambit mode that'll be grabbing their eyeballs when they fire up the game and hop in for some quick competitive play. Gambit might just be the crown jewel in Destiny 2's crown, a tight arena that throws not only tougher waves of enemies at players, but also leverages that with a race to the finish against another team of Guardians who can occasionally invade your space and halt your progress with some good ol' gunplay.
Player versus Enemy versus Player. Trust me, it's brilliant. Or perhaps don't trust me, because I ate some Roman's Pizza last night and I'm craving more of that pie. Something is clearly wrong with me. Fortunately, there's a way to experience Gambit without having to plop down several hundred Randelas to do so, thanks to an upcoming trial for the mode.
Destiny 2 developer Bungie has announced that Gambit will be free to play on September 1, but the catch here is that you'll only have 24 hours to do so. The trial will begin the daily reset at 1pm EDT (7PM here in sunny South Africa) on September 1 and run for a full day. Plenty of time to get a shot at trying out the most exciting new mode that Destiny 2: Forsaken has to offer.
In many ways, Gambit is the successor to previous arenas such as The Prison of Elders and the Court of Oryx. Maps have a nice size that allows for quick skirmishes, bottlenecks and tiny breathing spaces, forcing players into conflict as they bank motes of light to see which team can vanquish a big bad first while also sending blockers from their side to stall the opposition.
You'll need to have PS Plus or Xbox Live active to play it if you're on console, but it's a damn fun way to spend an hour. Maybe I'll see you there and maybe we can team up. That would be kind of great!
Last Updated: August 24, 2018