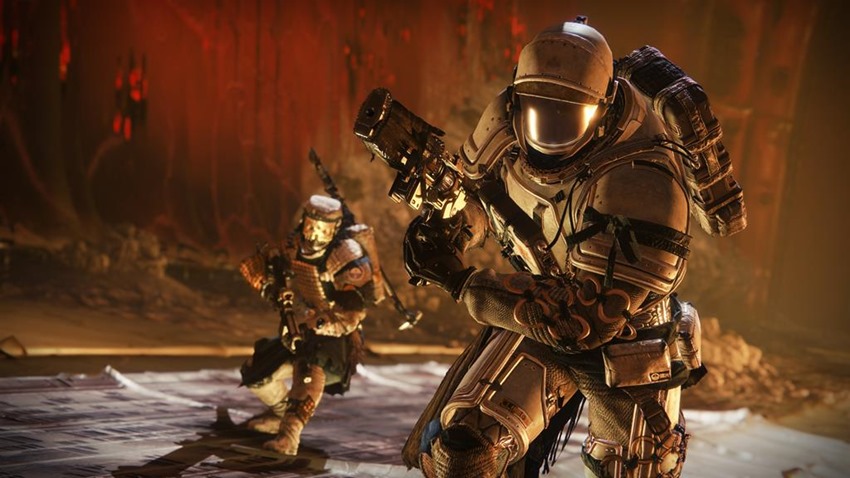 Armour is getting a massive overhaul in Destiny 2: Shadowkeep. Subclasses are being altered, buffs will no longer be cheesed into multiple stacks of game-breaking potential and you can kiss instant reloads goodbye in October. You know what isn't changing in Destiny 2? GUNS. There's no shortage of weapons which makes me sound like an unhinged lunatic whenever I describe them (We don't need silencers in Destiny 2, we need Loudeners), and between your primary death-dealers and more exotic fare, Destiny 2's guns are in a good place right now.
So good in fact, that they'll be largely untouched come Shadowkeep. "We're looking at weapons overall right now. There's a long, long, probably 2000 words, deleted scene from the director's cut that's really looking at things like infusion in weapons and the relationships we want players to think of with their weapons in Destiny. We're not working on weapons 2.0 right now," Game director Luke Smith said on the Kinda Funny Games show (Around 2:51 give or take).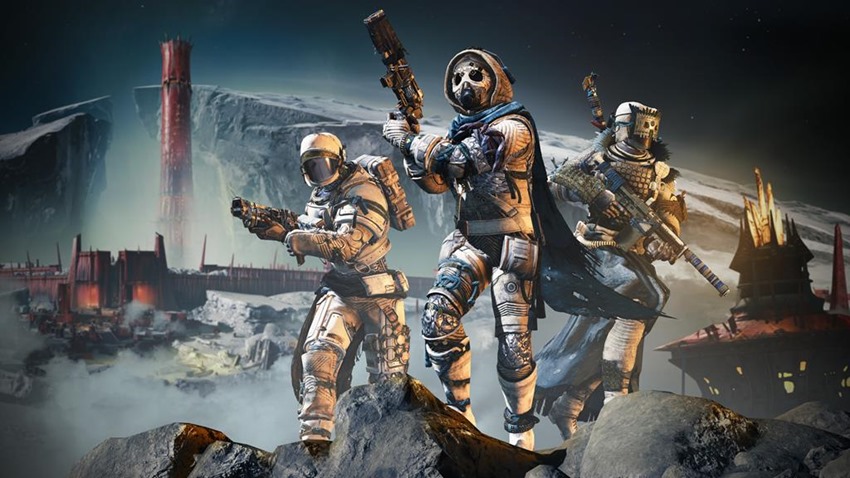 It's the type of thing where we could bet on that right now, but what we really are looking at is how are going to continue to grow buildcrafting. And that's the frontier we're exploring right now. I can imagine at some point taking a look at weapons down the road, but I think that's pretty fair down the road.
Destiny 2 is currently in a good space, and with the game going free to play in addition to the paid expansion that is Shadowkeep, it'll mark an amazing five years of highs and lows for the franchise. Quizzed on what he thought was the lowest point in the life cycle so far, Smith remarked that once the glow had faded off of Destiny 2's launch there was a realisation that Bungie's work had just begun. "That period for me lasted about a year, I think, of looking at the game and what was happening with it," Smith said.
Mark Noseworthy and I were working on some different stuff at that point, and…. feeling like your work is unfinished is a really bad feeling.

And so I would say that period after the game came out and we really felt like our work was unfinished was a low point, and I think if there's anything people have taken away from that period and the way that we turned things around in Forsaken and the way that we've gathered ourselves up this year going forward, it's to finish what we started—like the metaphorical 'Never Again' tattoo Mark and I and a bunch of folks from the team have on us to not set the game adrift like that again.
It's going to be an exciting time for Destiny 2 players, as the game is essentially preparing itself for a soft reboot that'll even the playing field for everyone. Which kind of scuppers my plans to grin like a maniac when the next Iron Banner begins and you find low light level Kinderguardians having no idea that power means everything in that event BUT WHATEVS.
Last Updated: September 10, 2019